Giancarlo Perlas
April 6, 2021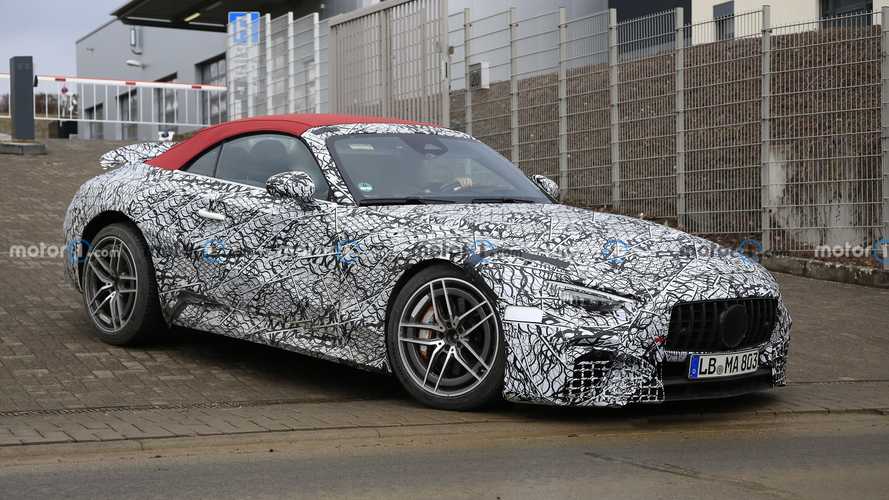 After a couple of next-generation Mercedes-AMG SL sightings, AMG CEO Philipp Schiemer confirmed that they have taken the helm in the convertible's development. The iconic car will be sold alongside the next-generation Mercedes-AMG GT.
The information was revealed by the AMG boss during his interview last Saturday with Car and Driver. He also mentioned that the AMG SL will remain as a convertible while the AMG GT will no longer offer a top down model as it will just focus on its coupe and four-door variants as a part of its maker's streamlining effort.
The new AMG SL is slated for next year. It will keep its 2+2 seating arrangement while the AMG GT Coupe will retain its 2-seating configuration. The AMG SL will also fill in the gap that will be left behind by the soon-to-be discontinued S-Class Coupe.
The AMG SL is expected to feature an all-wheel-drive system, but we are not sure if it will come as a standard or an available option. Then as for the powertrain, the auto will likely get its brand's new P3 mild-hybrid platform consisting of a 4.0-liter twin-turbo V8 and an electric motor producing over 800 hp.
Schiemer said that the AMG SL will be equipped with a plug-in hybrid system derived from Mercedes' F1 technology. As a thinly veiled shot at Tesla, the exec commented, "the battery never loses boost and it can be stressed for an extended time."