Giancarlo Perlas
April 22, 2021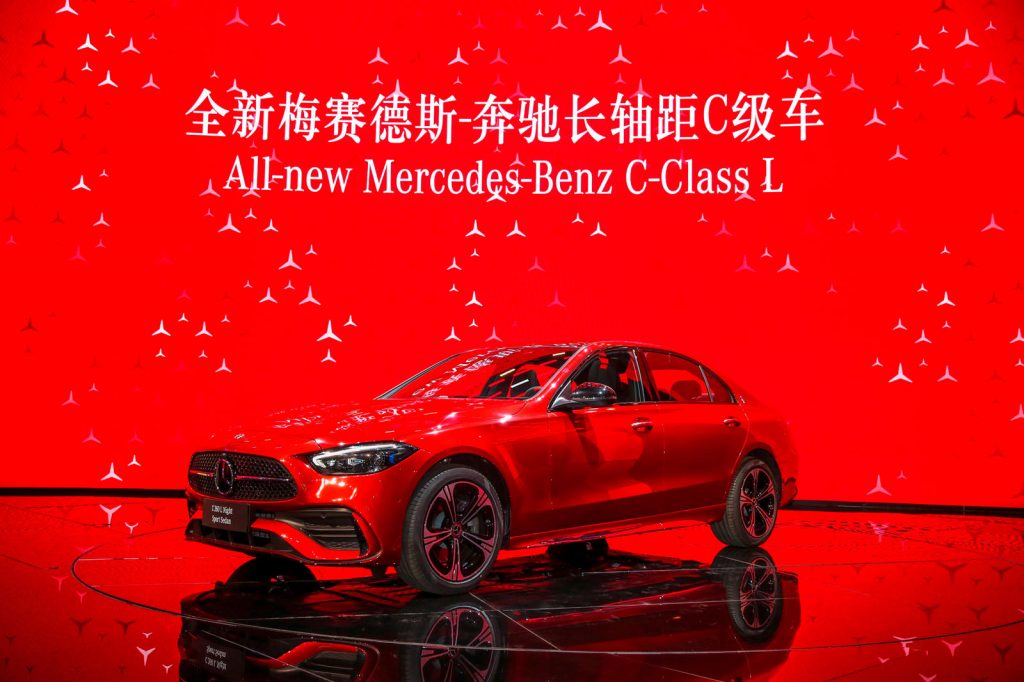 After being held back by the pandemic last year, Mercedes-Benz finally went out with a bang once again at the 2021 Shanghai Auto Show. Alongside the all-new Mercedes-Benz EQB and the new Mercedes-Benz CLS four-door coupe, the German automaker also unveiled the new Mercedes-Benz C-Class L during the event.
The "L" in the name of the car stands for long-wheelbase, which is what defines the China-exclusive C-Class L. Although Daimler didn't provide the specific numbers of the auto, the Chinese media claims that it has a 116.3-inch wheelbase with an overall length of 192.2 inches, a width of 71.7 inches, and a height of 57.5 inches.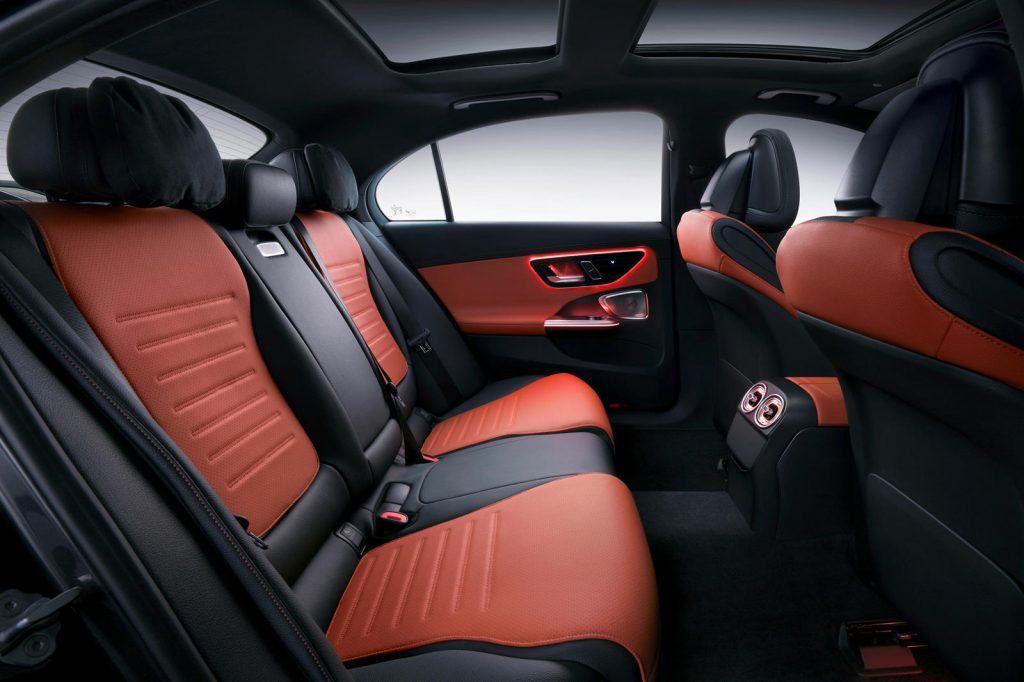 The extra 3.5 inches of the C-Class L compared to the regular C-Class sedan translates to more legroom and better amenities in the back passenger area. In addition to the added space to stretch the legs are larger armrests, more capacity for the central storage compartment, cup holders, and USB ports. The rest, like the multi-function steering wheel and large twin displays on the dashboard, are merely carried over from the regular sedan variant. Basically, the said features aim to please Chinese customers who prefer to be chauffeured instead of driving themselves to their destinations.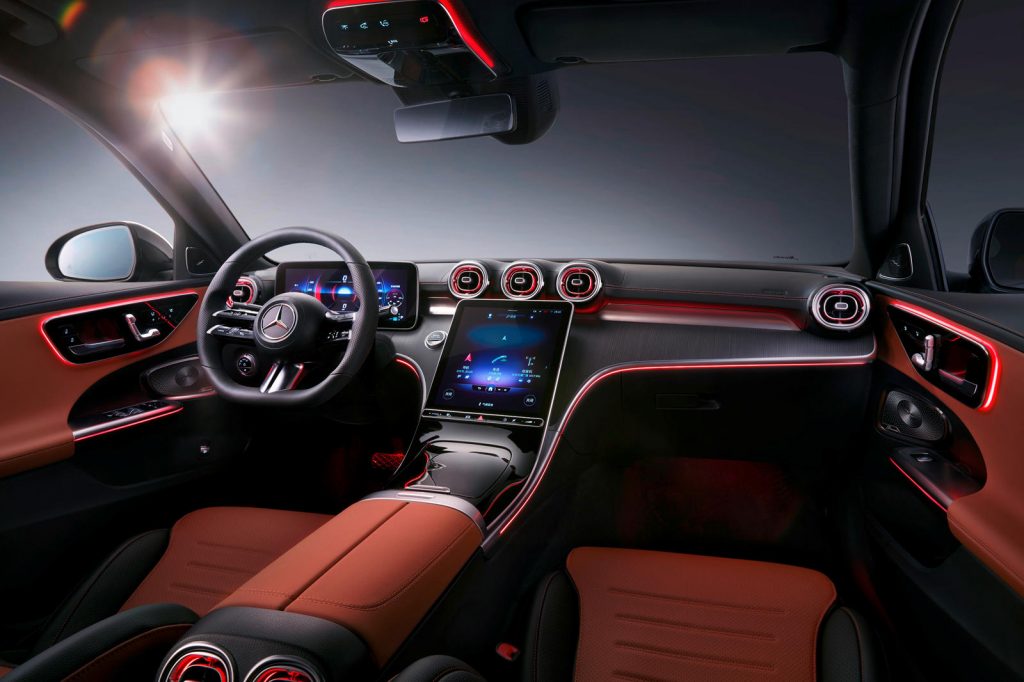 The new C-Class L can be had with the three-pointed star marque's classic front grille and hood emblem or the sporty grille of its standard sedan sibling. Furthermore, the luxury vehicle offers better noise insulation for a quieter ride for its occupants and enhanced suspension for a more comfortable trip.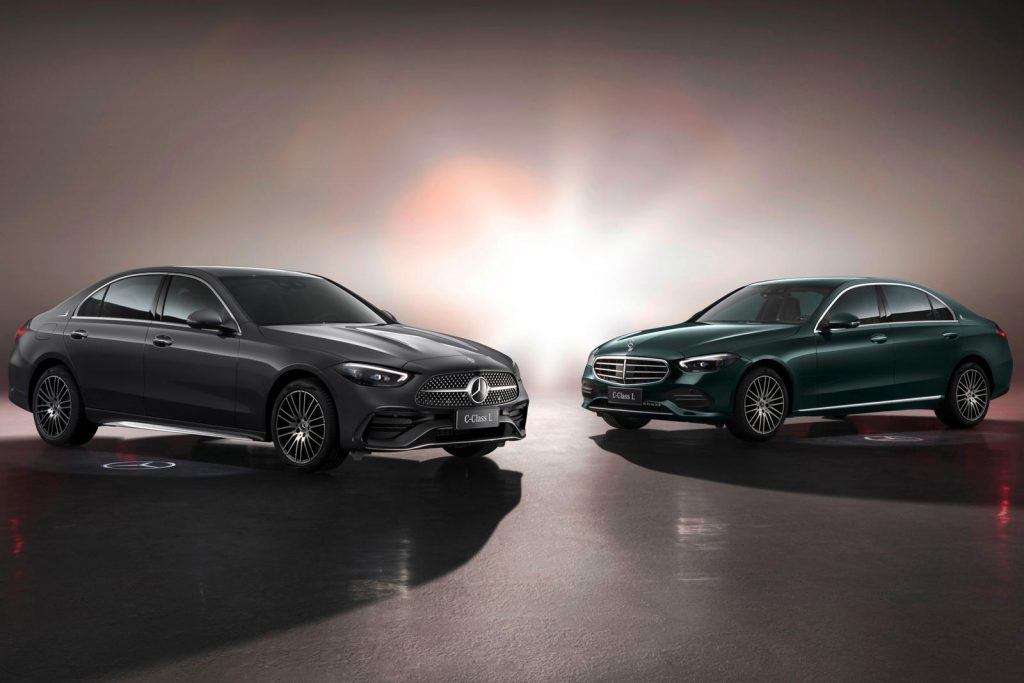 The new Mercedes-Benz C-Class L is available in two trims, namely the C200 L and C260 L. The former possesses a 1.5-liter engine with 168 hp while the latter offers a choice between a 1.5-liter mild-hybrid and a 2.0-liter powertrain with 201 hp each.