Giancarlo Perlas
February 22, 2021
The Mercedes-Benz 300 SEL 6.8 AMG, popularly known as The Red Pig, marks an important milestone in AMG history. The tuned car's first outing at the 1971 24 Hours of Spa wherein it landed second made the world notice the company that was established by two former Mercedes engineers. To commemorate its success 50 years ago, 22-year old director Cameron Thurman released a film tribute for it titled "The Spirit of AMG: The Silber-Sau".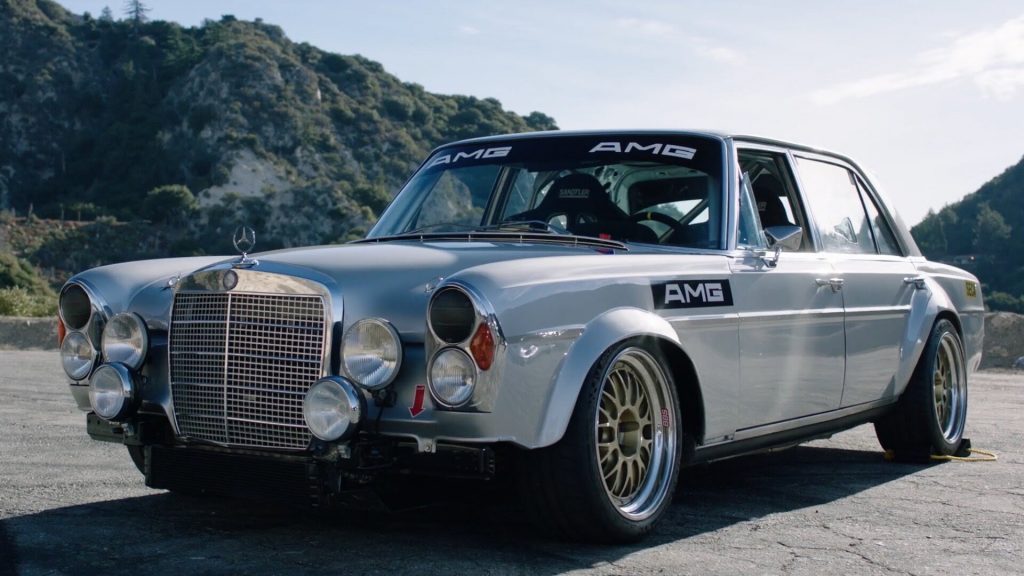 The film shows the silver version of the Red Pig driven by Magnus Walker, who is a known Porsche aficionado. He is also notable for starring in a 300 SL Gullwing video from Mercedes as well as 45 Years of Boost and Ascension with him behind the wheel of classic and modern Porsche cars.
Thurman's latest film reimagines the dramatic hours leading to the historic 1971 Spa 24-hour race using archival footage from AMG and intercut with mixed-medium footage showing the Silver Pig carrying on the legacy of the Red Pig. Walker takes on the role of a determined underdog recalling that time when the 300 SEL AMG went against the high-performance Alfa Romeo cars tuned by Auto-Delta, BMW sports coupes from Luigi Racing, and other vehicles from the more popular tuners of that era. It also adds an unheard-of story about the classic race car along the way.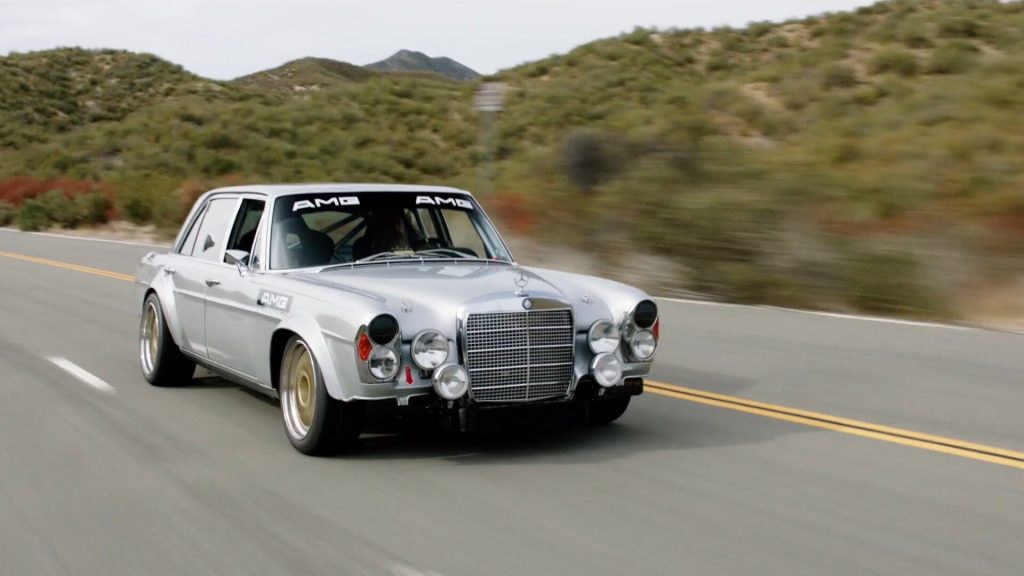 The Silver Pig featured here was made by Mercedes-Benz Classic Center in Irvine, CA. Basically, it's a reincarnation of the Red Pig under a silver-finished 300 SEL boosted by a 6.8-liter V8 engine with 420 hp. The film captures all the iconic elements of the tribute car, and it gives us a feel of what it feels like to drive one. Even the symphonic roar of the auto has been highlighted to heighten the emotions of the audience.
Overall, the film establishes why the Silber-Sau is truly worthy of carrying the torch of the Red Pig.