Giancarlo Perlas
July 6, 2020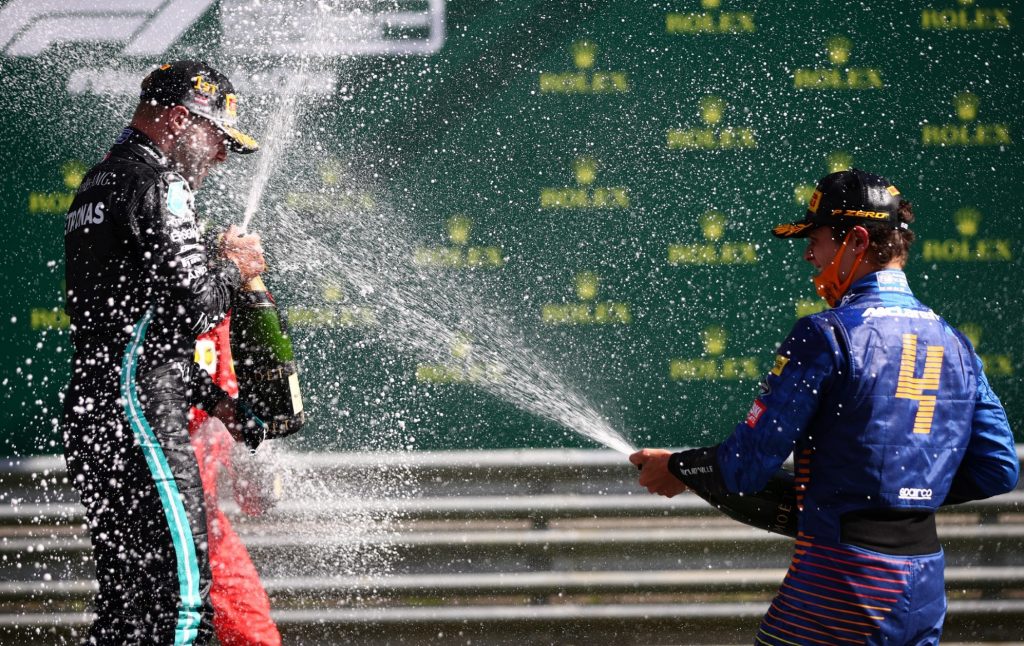 Valtteri Bottas managed to win the Formula One Austrian Grand Prix despite the race being riddled with drama from start to finish. Lewis Hamilton was only half a second far from his Mercedes AMG Petronas teammate in the checkered flag but a five-second penalty kicked him out from the second to the fourth rank.
Hamilton was penalized in the Qualifying for failing to slow down when the yellow flags were lifted following Bottas going off track during the session. As a result, Red Bull lodged a complaint and the stewards gave the reigning World Champion a three-place grid penalty that promoted Max Verstappen to P2.
Verstappen appeared to challenge the race leader Bottas early on but an electrical failure on Lap 12 forced him to retire. On the last leg of the race, Red Bull's Alexander Albon equipped with fresh soft tires trailed Bottas next but a collision at Turn 4 with Hamilton eliminated him. Later on, Hamilton was handed a five-second penalty for the incident.
Throughout the event, the Mercedes drivers were warned about sensor problems. Thus, both were warned to stay off the curbs as well as the red and white rumble strips because the technical staff considered the gearbox issues as critical.
Along the way, seven cars did not finish the race, including all drivers from Red Bull and Haas. The safety car was deployed a total of three times also. The first was when Haas' Kevin Magnussen had a brake failure that caused him to spin. Then Williams' George Russell and Haas' Romain Grosjean had to retire from fuel pressure and brake issues, respectively. The third was when the front-right wheel of Alfa Romeo's Kimi Raikkonen flew off.
The top five in Austria were Valtteri Bottas in first, Ferrari's Charles Leclerc in second, McLaren's Lando Norris third, Lewis Hamilton in fourth, and Carlos Sainz Jr. in fifth.