Giancarlo Perlas
July 6, 2020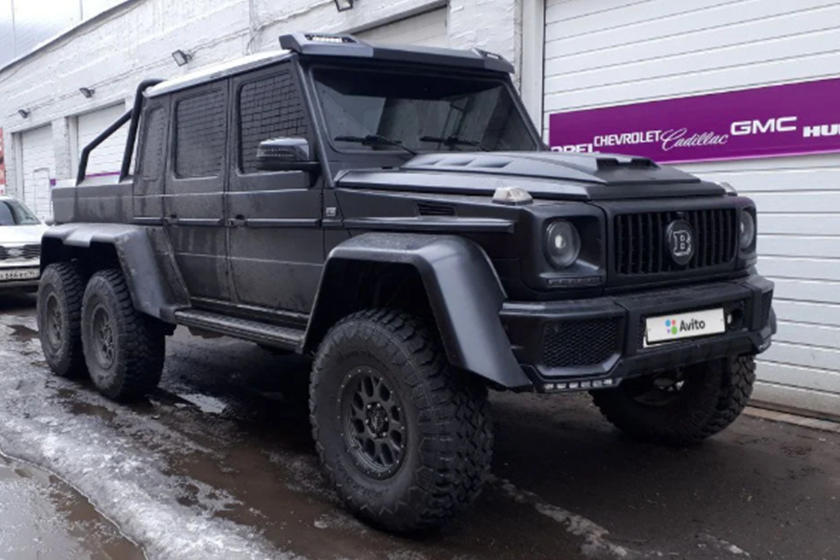 The Mercedes-Benz G63 AMG 6×6 is definitely one of the rare gems of the three-pointed star marque that is sought after by collectors. Originally, the six-wheeler was worth around $400,000, but due to its exclusivity and since it is no longer in production, current postings show the sport utility vehicle going as much as 859,000 euros or about $970,000 on current exchange rates.
In Russia though, a version of the 6×6 G-Class is being sold for around 7.5 million Rubles or approximately $105,000. According to CarBuzz, the SUV with homemade modification uses the 2002 Mercedes-Benz G500 platform.
The G500 6×6 takes inspiration from the works done by Brabus. The people responsible for the Russian G-Class 6×6 made sure that the proportions of the auto are the same as the Mercedes it is based on. Among the key changes in the vehicle include custom portal bridges, compressor, receiver, and automatic pumping wheels.
The seller noted though that the G500 6×6 has a dated interior but buyers can have it remodeled for an extra cost. The SUV also retains its stock engine and transmission.
It should be noted that the unit carries a 5.0-liter V8 with 292 hp and 336 lb-ft of torque distributed via a five-speed automatic transmission. The specs are definitely underwhelming for such a massive six-wheeler, but again, the seller can update the power unit and transmission for a fee.
The Russian Mercedes-Benz G500 6×6 only has 7,500 mileage and it comes with a one-year warranty.