Giancarlo Perlas
March 11, 2020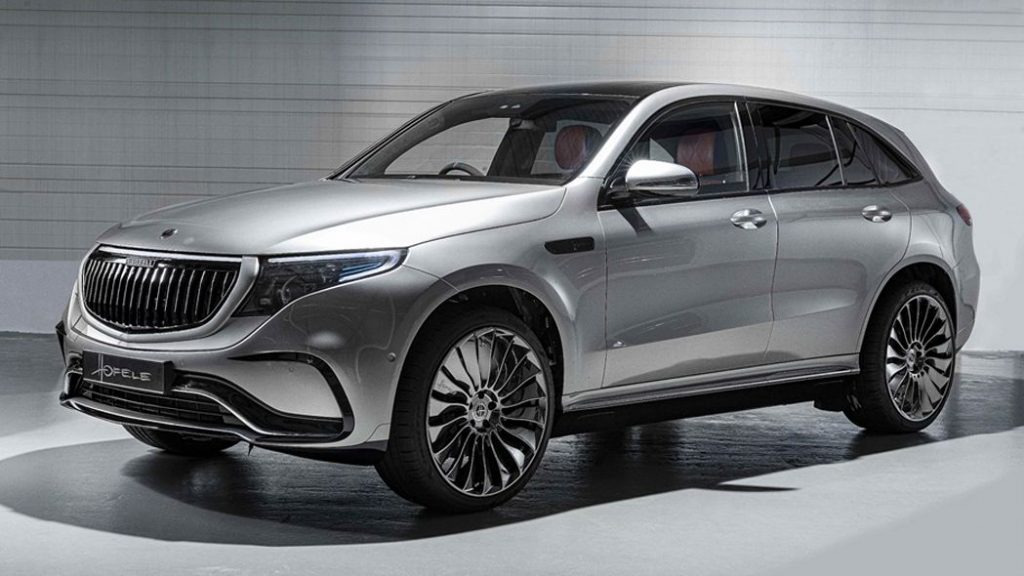 Hofele Design was supposed to unveil its new take on the Mercedes-Benz EQC at this year's Geneva Motor Show but the event was canceled due to the Coronavirus threat. As a result, the tuning firm went ahead with the big reveal of the vehicle online.
Most of the EQC's key exterior features were intact, making it retain its luxurious appeal. The subtle improvements from the German tuner further make the electric vehicle stand out.
The EQC from Holefe utilizes the AMG-Line body kit. From there, the specialist tweaked the front grille to give it a darker look. The blacked-out vertical slats provide a contrasting look with the Alubeam silver paint of the EV. The rear diffuser also received the same treatment. These were topped off with Hofele's signature wheels that mimic the design of a turbine engine.
The interior takes some mild cosmetic enhancements too. Entering the EV reveals tan leather upholstery. The seat covers come with diamond stitching that elevates its opulent aura.
It should be noted though that the cabin design in the photos provided by Hofele was based on the preference of one customer. That means there are more themes in store for the auto's interior styling depending on the choice of buyers.
Hofele did not do anything to the powertrain of the Mercedes-Benz EQC. The stock configuration of the twin electric motors of the EV offers a combined output of 408 hp and 760 Nm of torque. The power is distributed via a fixed-ratio transmission with differential to an all-wheel-drive system. The factory setup allows the vehicle to go from 0 to 100 km/h in 5.1 seconds while its max speed is electronically-limited at 180 km/h.