Giancarlo Perlas
March 11, 2020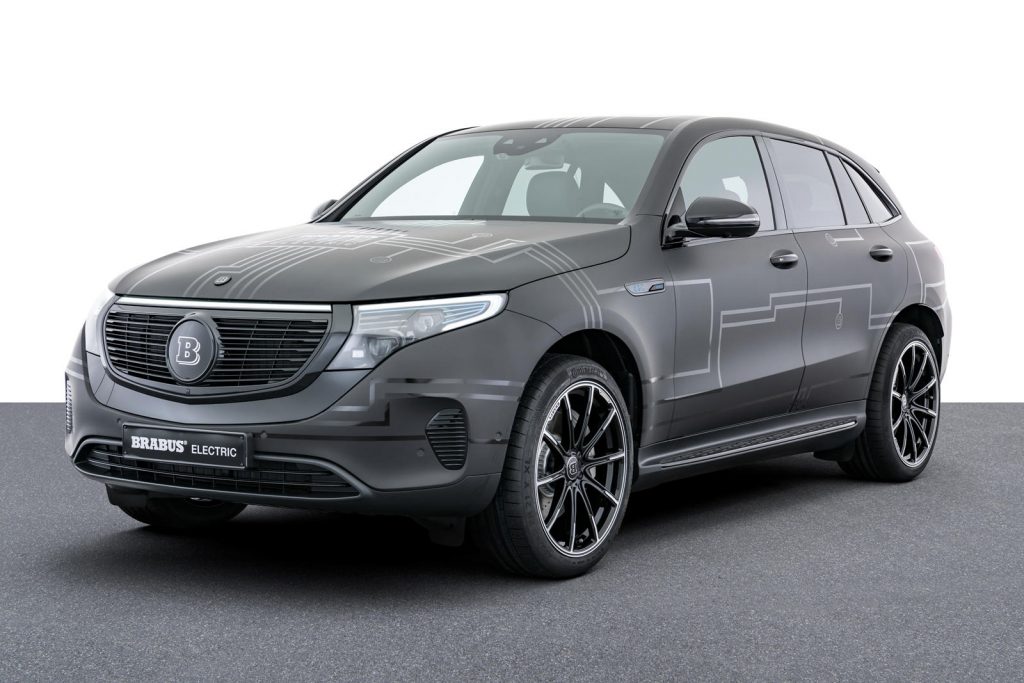 With the onslaught of electric vehicles in the market coming not only from Tesla but from different automakers, tuners have shifted their sights on these products too. Recently, known Mercedes-Benz tuner Brabus has set its focus on the EQC, so now we have a souped-up version of it.
The new Brabus Mercedes-Benz EQC Edition 1886 mostly retains its fresh-from-the-factory styling features but it now has a custom wrap with patterns that imitate the layout of a circuit board. The tuner is yet to introduce an extensive aerodynamic kit for the model. The only available accessory for the sport utility vehicle is a rear spoiler, and this is matched with the specialist's signature Monoblock Z alloy wheels in either 20 or 21 inches. Also, there are no new interior kits for the Brabus EQC yet.
The real treat in the Brabus EQC comes from its performance upgrade. Thanks to the tuner's E-PowerXtra kit, the twin electric motors powered by an 80 kW lithium-ion battery now deliver a combined output of 422 hp and 560 lb-ft of torque when in the Sport mode. That's 20 hp and 560 lb-ft up from the factory-fresh version of the EV. This setup lets the auto accelerate from 0 to 62 mph in 4.9 seconds, which is 0.2 seconds quicker than the stock variant. However, the top speed of the SUV is still at 112 mph.
Another notable add-on in the Mercedes-Benz EQC package from Brabus is the one-pedal driving offered by the PowerXtra Electric kit when using the "E" driving program. This in-demand optional upgrade allows the EV to decelerate significantly when the foot of the driver is lifted from the accelerator. This lessens the use of the brake when in heavy traffic and it increases the kinetic energy recovered by the motors when the auto is just rolling.