Giancarlo Perlas
December 3, 2019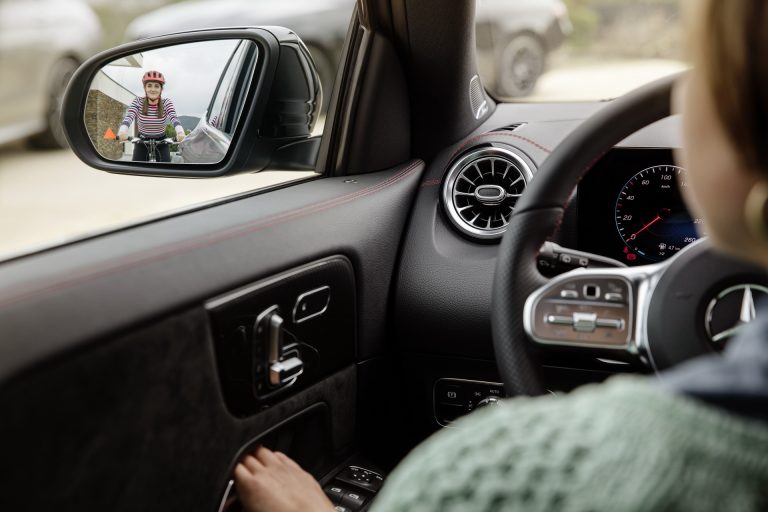 The second-generation Mercedes-Benz GLA is set to debut on December 11. With the countdown nearing zero, its maker already dropped official teasers for the compact sport utility vehicle, including a shot of its interior.
Looking back at our earlier sightings, the GLA utilizes the same Mercedes front-drive architecture (MFA) of the A-Class, CLA, and GLB. Although the GLA we've seen was still wrapped in camouflage, we expect it to carry the same design cues found on the GLB's exterior and a fascia similar to the A-Class. From the looks of it, the compact GLA SUV will also get the same interior elements as the GLB.
The new teaser image only shows a part of the driver's point of view but we can see the same multi-function steering wheel, turbine-inspired air vents, knobs, door handles, buttons, and speedometer featured by the A-Class and GLB.
Although not in the new teaser, the GLA will certainly be equipped with the MBUX multimedia system, which is capable of recognizing and executing voice commands. A part of its twin-touchscreen display is in the photo too.
The teaser noticeably focuses on the left side of the driver, particularly in the side mirror. The triangular red light on the mirror puts the Blind Spot Assist of the auto in the spotlight as well. The system has a sensor that detects when another vehicle—or a bicycle, in this case—is approaching as the driver is about to open the door. During this, a warning sound together with the light on the side mirror glass is triggered to alert the driver.
Expect more teasers to come as the unveiling of the new Mercedes-Benz GLA is fast approaching.