Giancarlo Perlas
June 18, 2019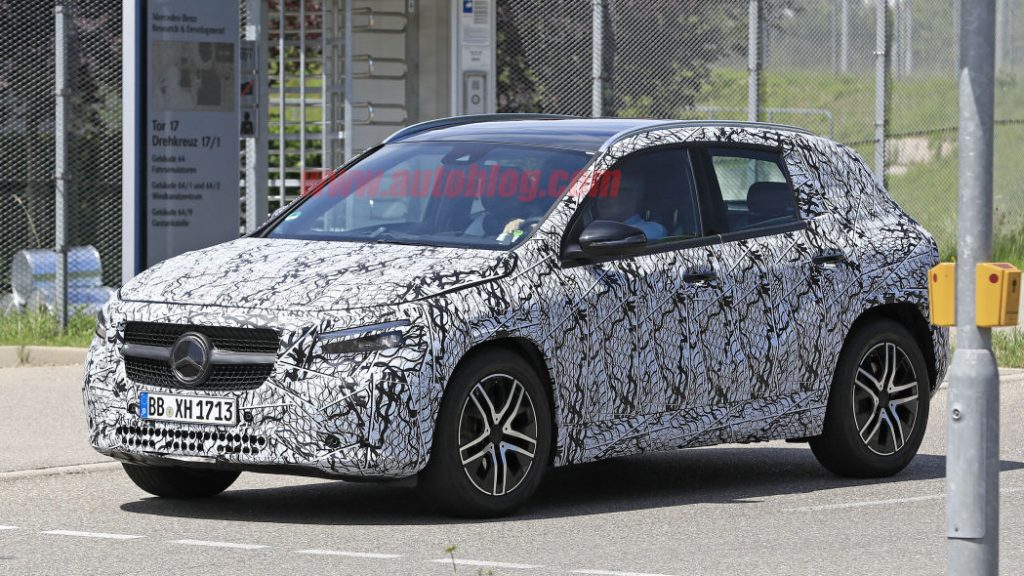 After unveiling the all-new GLB compact sport utility vehicle, Mercedes-Benz is keeping its momentum in the crossover segment with the GLA. Recently, the Mercedes-Benz GLA was spotted by spy photographers while it was making its rounds in Stuttgart, Germany.
There have been sightings of the GLA previously but the photos that were released online were grainy. However, thanks to AutoBlog, we now have clearer spy shots of the vehicle.
The subject is heavily-wrapped in a zebra camouflage. The bulges and parts that are peeking from the covers give us a good idea of what to expect from it though.
First, we can see that the logo in the radiator grille is a three-pointed star, which confirms that we are looking at a Mercedes. Second, we are sure that it is the GLA because it appears to be smaller and a notch back from the GLB with traces of the A-Class hatchback's signature front look.
The stance of the vehicle hints that it is using the new Mercedes front-drive architecture (MFA). That's the same platform used by the A-Class, CLA, and the GLB.
Although it is still hard to make out the styling of the upcoming GLA, a closer examination of the images reveals sharp bulges on the side panels going across the sides of the rear hatch all the way to the front fenders. Does this mean that it will have more pronounced body lines as opposed to the cleaner and smoother surfaces of the A-Class and the CLA?
Meanwhile, the lights in front and in the rear also resemble the ones in the A-Class and the CLA. We can see a sunroof on top of the vehicle too.
Like its smaller siblings and the GLB, the GLA will most likely be fitted with a 2.0-liter four-cylinder engine in petrol and diesel trims. The powertrains should be the same as the mentioned models.