Giancarlo Perlas
December 1, 2019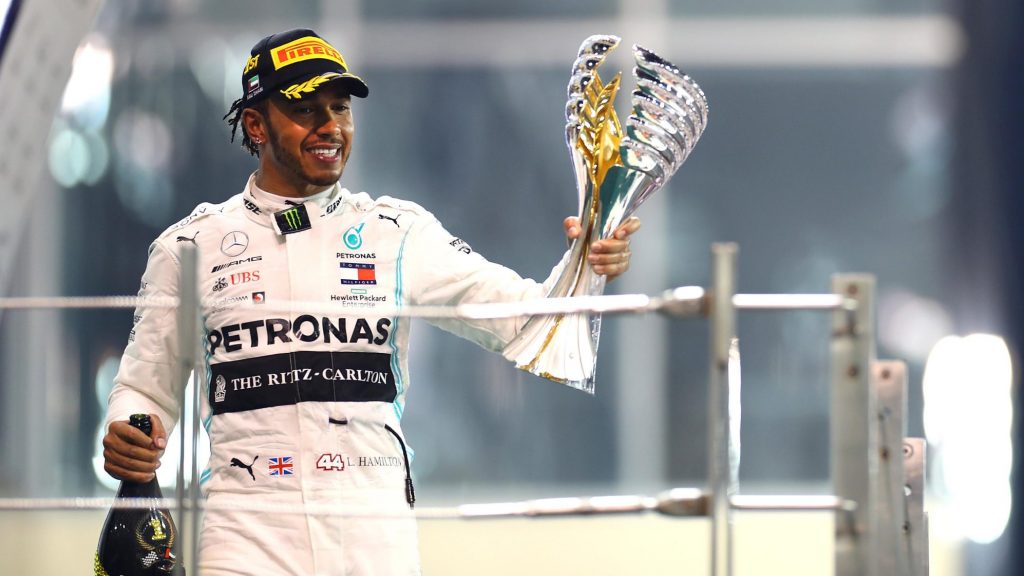 Lewis Hamilton was already declared the Drivers' Champion in Formula One, but that didn't deter his performance at the Abu Dhabi Grand Prix this Sunday. The Mercedes AMG F1 driver ended the season with another win, marking his 11th victory within the 2019 contests.
Hamilton started from pole position and he remained unchallenged all throughout the race. He was followed by Red Bull's Max Verstappen in the second place and Ferrari's Charles Leclerc in the third.
Valtteri Bottas seemed to have struggled in the event as he fell from the second place during the start down to the 20th position due to an engine penalty. However, he managed to recover the gap and finished fourth. Next to the Finn was Ferrari's Sebastian Vettel.
Hamilton's recent finish gets his record up to 84 wins in his entire career. Currently, the driver with most victories in his F1 career is Michael Schumacher with 91. If the Briton keeps his game up next season, he would not only equal the F1 legend's career wins but he would also get his championship record to seven, which puts both of them as the most successful drivers in the sport.
The final tally for this year in Driver Standings shows Hamilton with 413 points. Far behind him in the second place is Bottas with 326 points.
Mercedes enjoys 15 wins out of 21 races in the 2019 season. Four of them were won by Bottas.