Giancarlo Perlas
September 8, 2019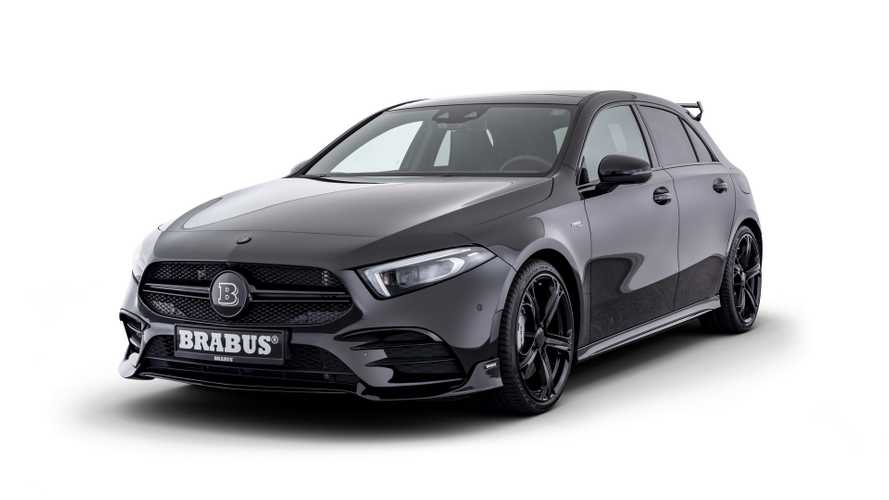 Brabus just unveiled its new tuning package for the Mercedes-AMG A35. It provides the hatchback an extra oomph as well as a couple of body modifications to improve its aerodynamics and styling.
Why Brabus chose to go in this direction is beyond our understanding because customers can just buy the Mercedes-AMG A45 if they wanted more power and a sportier version of the car. Regardless of the reason, here's a quick look at the features of the new Brabus Mercedes-AMG A35 that will be on display at the upcoming Frankfurt Motor Show:
Performance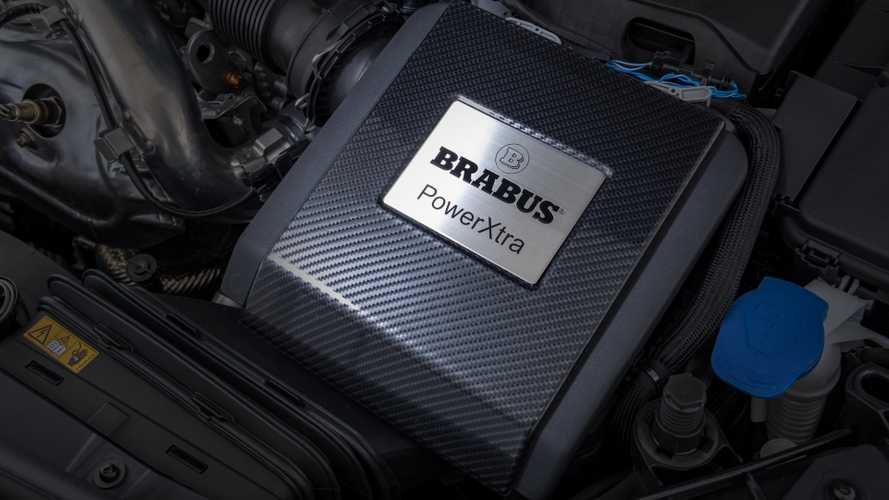 Originally, the AMG A35 produces a total of 302 hp and 295 lb-ft of torque from its 2.0-liter turbo inline-four engine. All that power is distributed to an all-wheel-drive system via a seven-speed, dual-clutch automatic transmission. The setup takes the hatch from 0-62 mph in just 4.7 seconds while its top speed is electronically-limited to 155 mph.
Integrating the PowerXtra B 35 tuning kit of Brabus drives up the output of the AMG A35 to 345 hp with a torque of 339 lb-ft. That's 43 hp and 44 lb-ft more than the stock configuration of the auto. The package includes a performance mapping for the engine together with an increase in its boost pressure.
If that's not enough, the famous aftermarket tuner of Mercedes also has the PowerXtra+ B 35 S package. The tuning kit ups the ante to 365 hp and 359 lb-ft of torque. The more potent program takes the vehicle from 0-62 mph in only 4.4 seconds. That's about a split-second slower than the Mercedes-AMG A45 S.
Design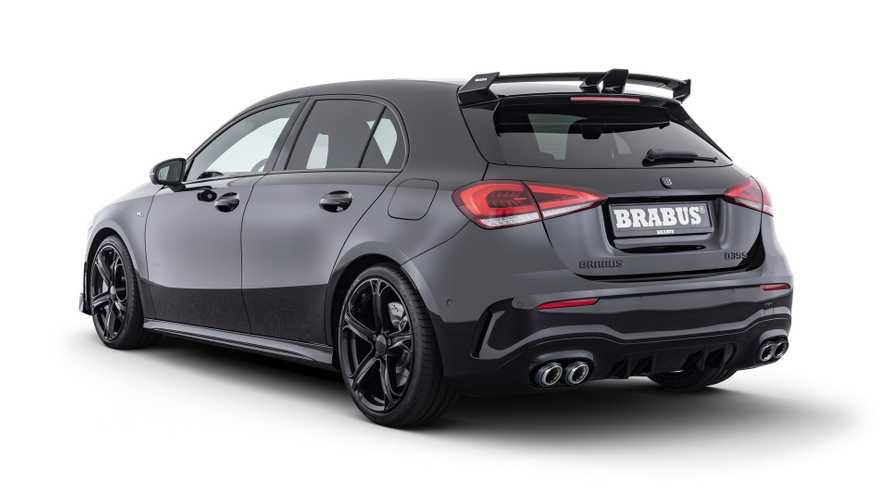 Brabus adds a two-piece front diffuser, fixed rear wing and stainless sport exhaust system with integrated sound management as well as optional carbon fiber tailpipe tips to the AMG A35. These are topped off with the tuner's signature Monoblock T gloss black alloy wheels wrapped in Pirelli P Zero tires measuring 235/35 ZR 19.
No upgrades were mentioned within the Brabus AMG A35 interior.