Giancarlo Perlas
September 29, 2019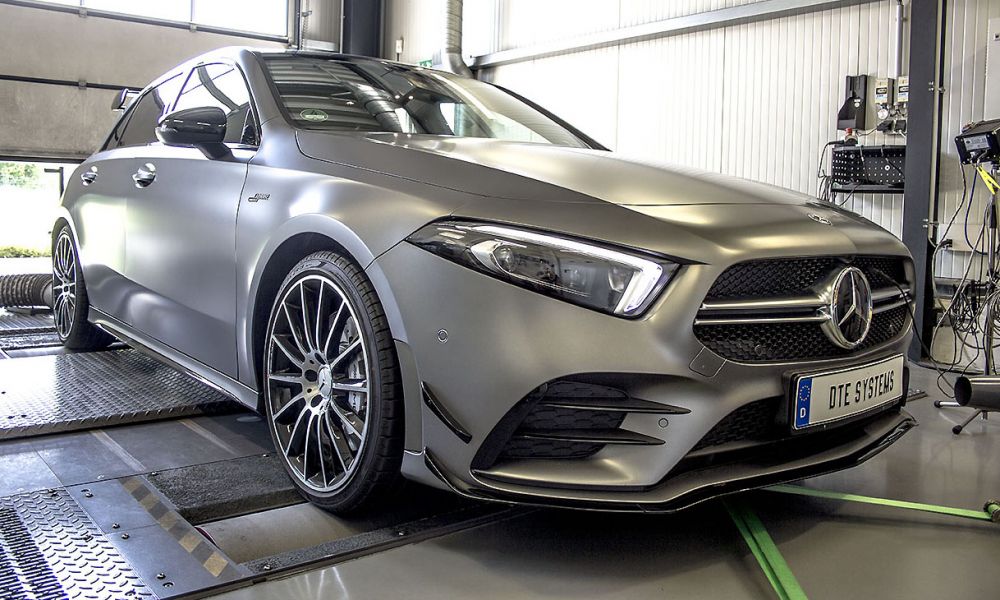 Aftermarket German tuning firm DTE Systems just revealed its new modification for the Mercedes-AMG A35 4MATIC. The tuner imbues the high-performance hatchback with more output and torque.
In its stock configuration, the AMG A35 has 225 kW and 400 Nm of torque distributed to an all-wheel-drive system via a seven-speed dual-clutch transmission. The figures launch the car from 0-100 km/h in just 4.7 seconds.
DTE Systems' package added 27 kW and 65 Nm to the said numbers, which now take the hatchback's power to a total of 252 kW and 465 Nm. The upgrade was achieved through the tuner's PowerControl RX kit that was connected to the central sensors, including the boost and intake pressure and camshaft sensors, of the engine bay. These were further spiced up with the company's PedalBox+ package that increased the auto's throttle response.
The mods improve the AMG A35's acceleration by 10 percent. That means its acceleration from 0-100 km/h has been jacked up to 4.23 seconds.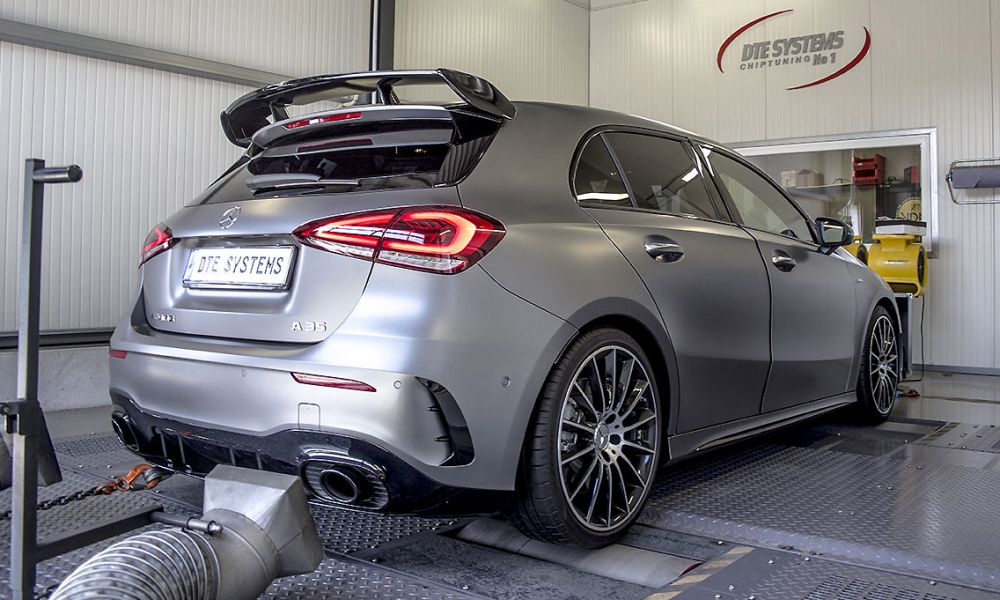 The new DTE Systems tuning package for the AMG A35 costs a total of €1,258. Breaking it down, the PowerControl RX kit amounts to €999 and the PedealBox+ add-on is priced €259.
In comparison, the more powerful AMG A45 produces 285 kW and 480 Nm of torque. These propel the vehicle from 0-100 km/h in only 4 seconds. However, the unit costs €56,227.50 in Germany compared to the AMG A35's €47,796.35 price tag. So for only a thousand euro that makes the gap of the two a bit closer, the DTE Systems package is certainly a bargain.