Giancarlo Perlas
May 6, 2018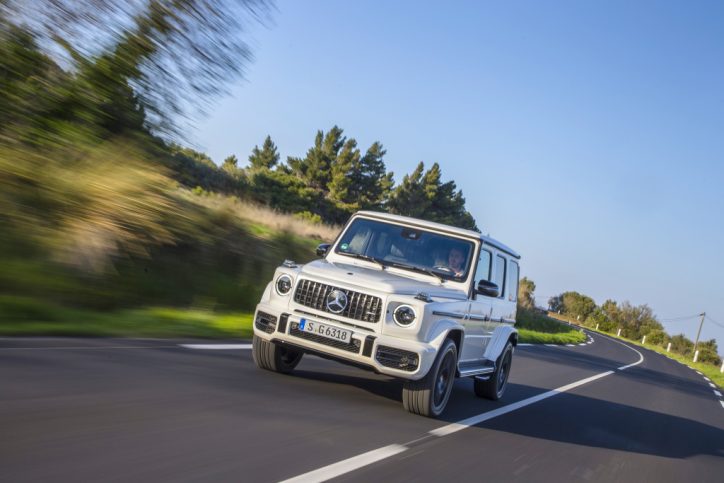 The new Mercedes-Benz G-Class is certainly looking good. While its exterior kept its signature look, the interior and powertrain of the Mercedes G-Class were revamped. The SUV certainly looks like it is on its way to its much-awaited evolution, or could it be that it is just preparing for its Maybach version and higher-performance model?
Mercedes-Maybach G-Class is a Possibility
With the latest G-Class showcasing interior elements and tech that were trickled down from the Mercedes-Benz S-Class and E-Class cars, plus the revelation of the Mercedes-Maybach Ultimate Luxury SUV in Beijing earlier, it is probable that the iconic G-Class will receive a Maybach variant.
While the Maybach arm of Mercedes is planning to introduce its standalone SUV, it is possible that the G-Class will also benefit from it. The ultra-opulent upholstery and top-of-the-line tech shown in the concept SUV could possibly find their way to the G-Class. We would like to note that the Maybach formula was already applied to the G-Class platform in the form of the Mercedes-Maybach G 650 Landaulet. So, the formula could work with the standard build of the G-Class, too.
Mercedes-AMG G 73 Uncovered
The Mercedes-Maybach G-Class is still a product of the rumor mill. However, a Mercedes-AMG G 73 is more likely to happen soon.
One of the things that got people's attention in a patent filed by Daimler late last year was a couple of models with the 73 model designation. Among them were the S 73, GLS 73 and the G 73. We don't know yet what the G 73 has in store for us, but it will certainly surpass the capabilities of the new G 63. Prepare for a G-Class with an output of somewhere around the 600 hp to 700 hp mark, or more.