Giancarlo Perlas
September 18, 2018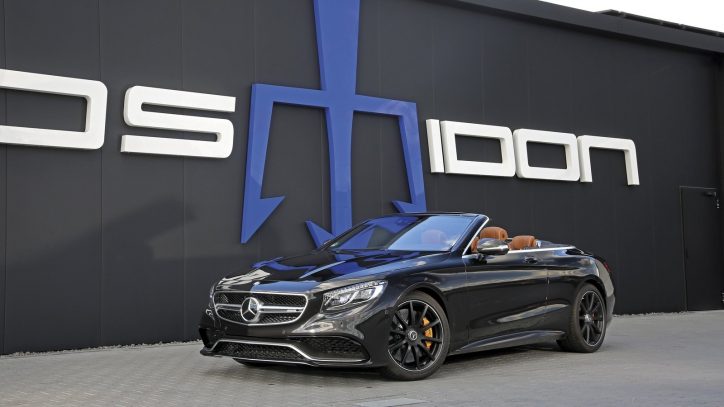 Posaidon recently unveiled its new tuning package for the Mercedes-AMG S63 Cabriolet. The engine upgrade allows the convertible to take off from 0 to 62 mph in a whopping 2.9 seconds.
Crunching the Numbers
Posaidon chose the pre-facelifted version of the AMG S-Class Cabrio that bears a 5.5-liter biturbo V8 engine. The original configuration of the power unit produces 577 hp and 664 lb-ft of torque. However, adding the upgrades from the German tuner raises the stakes at 1,005 hp with 1,033 lb-ft of torque. The top speed of the car is brought up to 218 mph too.
The Upgrades
The performance boost was made possible by the modification of the AMG S63 Cabrio's twin-turbochargers. Posaidon also introduced a couple of reinforcements in the vehicle's engine hardware, particularly in the steel bushings for the cylinder. The main bearing line, the power unit's compression ratio, and valve springs were tweaked as well.
In addition, Posaidon installed a new custom air kit, sports filter, and radiator to the AMG S63 Cabrio. Modifications were done also to the differential locks, seven-speed transmission and electronics setup of the car.
The Design
No changes were made to the exterior and interior design of the Mercedes-AMG S63 Cabriolet. After all, the convertible is already sexy as it is—considering that it does not only belong in the flagship range of Mercedes but it is also packed with all the goodies of the AMG performance division of the German luxury car maker.
Posaidon Mercedes-AMG S63 Cabriolet Photos
Check out the gallery below for the official photos of the Mercedes-AMG S63 Cabriolet with Posaidon's new tuning package: