Ryan Joseph Ramos
July 1, 2018
There was no silver lining for the Mercedes AMG Petronas F1 team at the 2018 Austrian GP. Lewis Hamilton retired from the race with just eight laps to go, following loss of fuel pressure in his car. Coupled with Ferrari driver and title contender Sebastian Vettel finishing third, Hamilton will now be a point behind the title standings heading into the British Grand Prix in the next weekend.
Max Verstappen won the race. The Ferrari of Kimi Raikkonen followed in second place and the other Ferrari of Vettel rounded out the podium.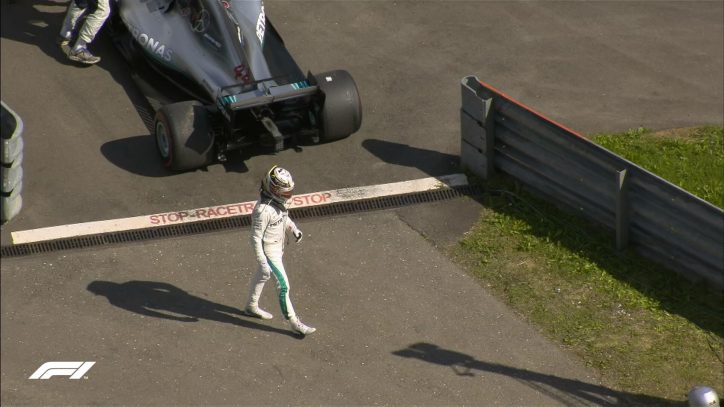 It looked like it was going to be a comfortable one-two finish for Mercedes. However, lady luck had other things planned. Valtteri Bottas, in the other Mercedes car, started from pole but lost the lead early.
He even dropped down to fourth for a while. He reclaimed P2, but was then forced to retire in lap 14 due to loss of hydraulic pressure.
That kicked off what would be a "tremendously painful day" for the team, as Toto Wolff would go on to say. The Mercedes team boss professed that this was personally, to him, the most painful one in six years.
Bottas' retirement sent the race into Virtual Safety Car mode, which put the team at a disadvantage as well.
Mercedes' rivals went to pit under the VSC. Mercedes thought it would take a bit longer to clear Bottas' car from the track. They kept Hamilton out for a lap so that they could react to the strategy changes other teams made early. Well, it didn't take that long, and the strategy backfired on Mercedes.
The retirement ends Hamilton's streak of 33 consecutive outings finishing in the points. The double no-points finish at the 2018 Austrian GP also meant Mercedes cedes the constructors' championship lead to Ferrari for the time being.