Giancarlo Perlas
July 2, 2018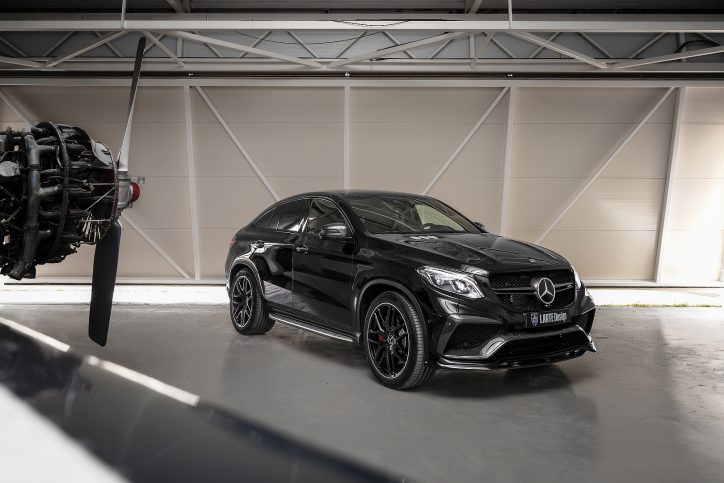 The Mercedes-AMG GLE 63 S Coupe already holds a lot of features that make it visually stunning, but recently, famous car tuner Larte Design revealed its bespoke kit for the crossover. The custom exterior kit enhances the compact Merc's sporty design and its aerodynamics. Its carbon fiber version also helps the auto shed off some of its mass.
The modifications of Larte Design for the AMG GLE Coupe include new bumpers, bumper inserts, front lip spoiler and front winglets with tuner's logo. The specialist also sells carbon fiber parts that help trim down some of the vehicle's weight. The carbon fittings replace the front splitter, front radiator grille, winglets, air intakes and the rear diffuser of the auto.
Overall, the changes offered by the Larte Design kit does not turn the AMG GLE into something very extreme. The AMG GLE Coupe is already sexy as it is, so the new components only serve to further accentuate its beauty.
Larte Design hasn't announced any engine boost provided by their GLE Coupe package. It should be noted that customers who are looking for additional power in their GLE Coupe can turn to the performance kits of other aftermarket tuners like Brabus, Lumma Design, and TopCar though. The one by Brabus takes the already-mindblowing 577 hp output of the AMG GLE 63 S to a whopping 700 hp.
Mercedes-AMG GLE 63 S Coupe with the Larte Design Package
Check out the gallery below for the official photos of the Mercedes-AMG GLE 63 S Coupe with its cosmetic enhancements provided by Larte Design: