Giancarlo Perlas
June 30, 2018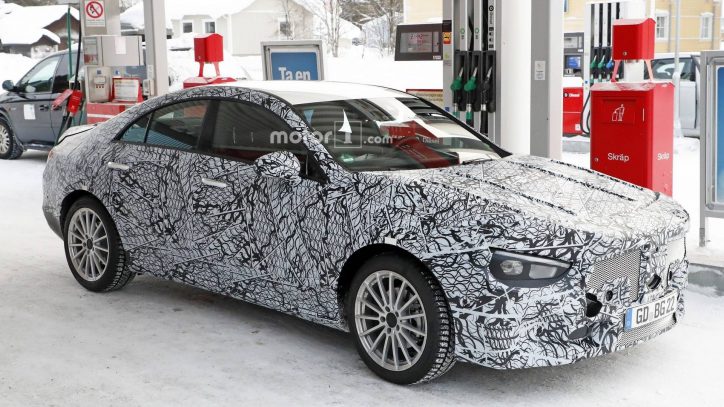 A camouflaged version of what looks like the next-generation model of the Mercedes-Benz CLA was recently spied while making its rounds in Germany. The compact car in the spy shots appears in its final phase of development, which only means that its debut is near.
The spy shots of Motor1 show the CLA almost completely covered in black and white zebra camo. However, the exposed parts and the contours of the vehicle already give us a clear idea of what to expect from the CLA when it makes its world premiere.
What Makes the CLA Relevant After the Debut of the A-Class Sedan?
It just makes sense that Mercedes will be introducing a next-generation model of the CLA after the debut of the next-gen A-Class. That's because the CLA shares the same platform with the A-Class. Though it was previously rumored that the CLA might get axed after the A-Class sedan was revealed, the CLA still makes itself relevant in the Mercedes lineup by offering better features than the sedan version of the A-Class.
Sitting above the A-Class sedan in the Mercedes hierarchy, the CLA is expected to carry a more luxurious cabin. The compact car also benefits from some of the design elements found in the CLS. The CLA in the photos seems to have a sportier and more aggressive front end compared to the A-Class sedan. The rear roofline extending down to the rounded tail of the auto has a sexier look too.
Taking cues from the updates for the A-Class, the CLA will likely be offered with Mercedes' turbocharged inline-four engine. The range-topping trim of the car will most probably get the 2.0-liter unit of the engine with at least 400 hp output partnered to an all-wheel-drive system.
Next-Gen Mercedes-Benz CLA Spy Photos