Giancarlo Perlas
July 18, 2018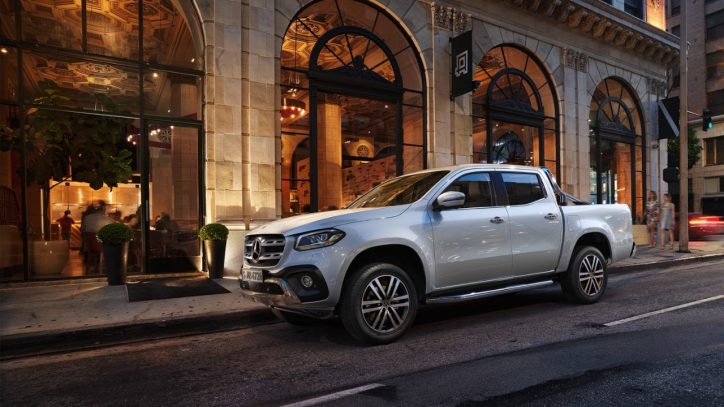 The 2018 Mercedes-Benz X-Class pickup is being recalled due to software concerns. The problem stems from the onboard tire pressure monitoring of the vehicle.
According to CarAdvice, 57 units of the X-Class are subject to recall. The recall was announced after the vehicles displayed the software error code RY2. The issue prevents the instrument cluster of the pickup from displaying a low tire pressure warning.
With that, the driver will not be alerted if the pressure of the tires is below the minimum recommended level. The problem could lead to an uneven tire wear, which could impact the driving performance of the X-Class. The steering and braking would be compromised in this situation, and it increases the risk of an accident.
The affected Mercedes-Benz X-Class units are enumerated under the VIN list provided by the source, which is also attached here. It should be noted that the file only covers the vehicles sold in Australia though, so we are not sure yet about the actual number of the X-Class units with the same problem on a worldwide scale.
The owners of the products mentioned in the VIN list and others who are experiencing a similar issue are asked to coordinate with their nearest Mercedes-Benz dealers for a free inspection and repair.
Just this week, 1,701 units of the Mercedes-Benz S-Class were recalled too. A potential problem in the car's electrical power bars located at the pre-fuse box of the trunk was detected. If left unchecked, this could cause a fire or loss of the auto's key functions.
Eleven units of the Sprinter vans sold between October and November 2017 in Australia are being recalled as well for faulty welds in the vehicles' front side walls. The issue could significantly reduce the integrity of the affected area during a collision.