Giancarlo Perlas
June 29, 2018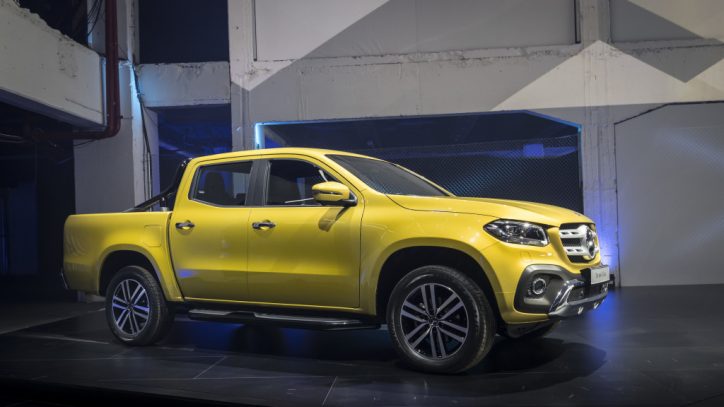 Mercedes-Benz revealed that the X-Class pickup may be offered with a V8 engine. However, it only comes under a certain condition.
For now, the most potent trim of the Mercedes-Benz X-Class pickup is the X350d 4MATIC. The model comes with 255 hp and 550 Nm of torque. That could change though if the German automaker will equip the vehicle with a V8 engine.
Frank Schumacher, the person in charge of the Mercedes X-Class development, recently sat down for an interview with Australia's Drive to discuss the subject. According to the Mercedes exec, they will only offer a V8 version of the X-Class if there is enough demand from customers for the model.
On the other hand, Volker Mornhinweg, Mercedes-Benz Van's global boss, shares a different view than Schumacher. In his statement to the press during the launch of the X-Class in South Africa last year, he said that the product is not right for a V8 power unit. So it seems that Mercedes had a change of heart in the issue lately.
Will There Be a Mercedes-AMG X-Class?
Should there be an X-Class pickup carrying a V8 engine, it is possible that it might arrive with a 4.0-liter biturbo configuration. Despite the huge power bump that the V8 X-Class will offer compared to its current V6 model, it will unlikely join the AMG models of Mercedes. Expect the auto to get a detuned version of the V8 unit similar to the treatment of its maker to the Mercedes-Benz S560. However, look forward to nearly 200 hp increase in the V8 X-Class' output in comparison to the X350d.