Giancarlo Perlas
May 16, 2018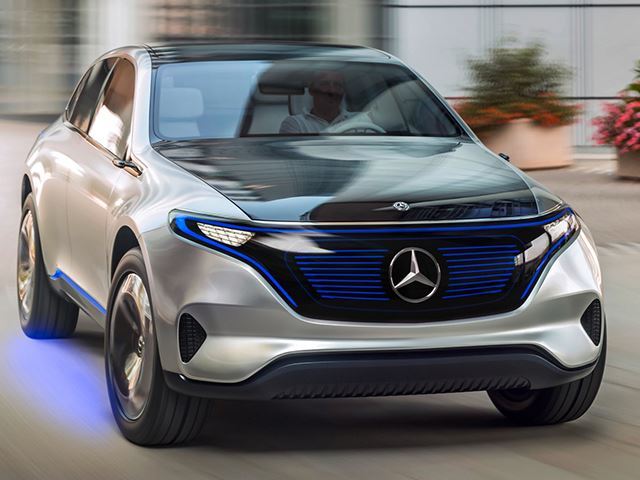 Many manufacturers in the car industry are edging towards electric vehicles; sometimes not wholly-electric cars, but certainly hybrids. To kick off 2018, Mercedes-Benz made a huge announcement that it is closing in on being able to produce electric vehicles in volume.
Mercedes-Benz is set to become one of the leading names for electric vehicles, boasting what is among the most aggressive plans to electrify their range. They shall be producing electric vehicles in volume at six factories, as well as creating a global battery network to assist in their goal of providing an appealing electric version of all of their car models by the year 2022.
It's a huge stride forward that the industry should take note of and react to. But, Mercedes-Benz is going even further to display its strides for a better future.
Electrify the Tracks
Mercedes-Benz has become the dominant force in Formula One, with Lewis Hamilton and Nico Rosberg sharing championships for the last four years under the Mercedes-AMG banner. But, as you would assume, Formula One is far from being a green sport. So, the German manufacturers have decided to continue their electrification efforts on the tracks as well, and are set to enter the FIA Formula E Championship in 2019/20.
Formula E is getting more and more popular each year, with people enjoying the same race feel but knowing that it's better for the planet. Other huge companies have pioneered the new racing and now, in Season 4, Virgin, Audi, Renault, and Jaguar are involved. Given their knack for racing and their passion for electric cars, Mercedes-Benz may come in ready to contend but many backing them will use something like a free bet from Coral, due to their lack of experience.
Entering Formula E is a great move by Mercedes-Benz as they're such a huge name in Formula One. It adds another level of validity to their pursuits for a greener planet, while also advertising the brand to race fans all over the world.
Mercedes-Benz in Pole Position
Many manufacturers make noise and create slideshows about their plans to go electric, but Mercedes-Benz is certainly one of the leaders in the field right now in terms of actual progression.
Hopefully, the Mercedes-Benz car does well in Formula E, so that the brand becomes as synonymous with electric cars as it is with petrol cars thanks to their Formula One success. On top of that, Mercedes-Benz produces some of the most beautiful cars in the world, so moving their electric models out of the showroom shouldn't be a problem.