Giancarlo Perlas
May 17, 2018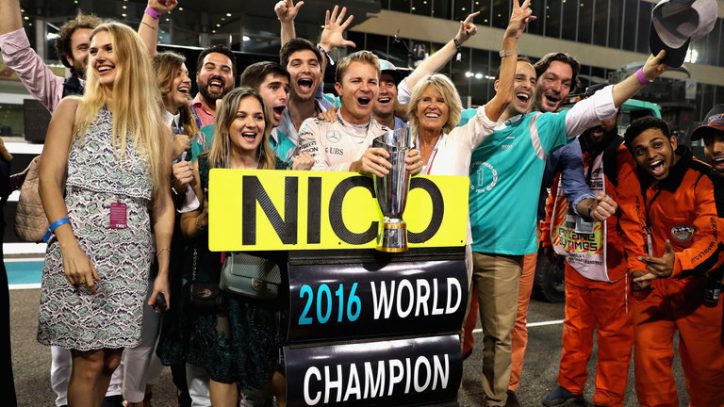 After a roller coaster 2016 season in Formula One, Nico Rosberg finally got his World Championship. However, just after winning the big one, he surprised everyone when he announced his retirement from the sport.
Currently, Rosberg is still in his prime. At 32 years of age, he still has a lot ahead of him. So, many are wondering if he would one day return to the sport that defined his career.
According to Daily Star's interview with Rob Wilson, the former trainer of Rosberg, the 2016 champ isn't finished with the sport yet. He said that his former protege is getting more active in Formula 1 now.
Wilson didn't tell much about the extent of Rosberg's involvement in F1. It should be noted though that one of the things keeping the 2016 champ busy at present is his ambassador position with Mercedes.
Wilson pointed out that many people retire too soon. With the question on Rosberg's comeback, he believes it is possible. He mentioned as examples the former world champions Alan Jones and Niki Lauda.
As to why Rosberg left the sport early, Wilson revealed that the battle of the former champ with Lewis Hamilton in 2016 was at the peak of his career. He added that nothing would match it.
Rosberg retired from F1 with 23 wins, 57 podium finishes and 30 pole positions. His first race was at the 2006 Bahrain Grand Prix under the Williams team, and his first win came at the 2012 Chinese Grand Prix under the Mercedes team. The last win of the
The interview of Rosberg came before the Spanish Grand Prix last Sunday wherein his former teammate Lewis Hamilton emerged victorious and extended his lead in the 2018 F1 Drivers Standing.