Giancarlo Perlas
April 21, 2018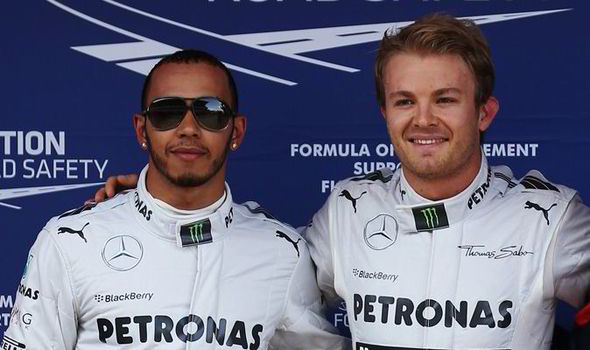 It has been a bad start for four-time Formula One champion Lewis Hamilton this year. However, Nico Rosberg still believes that his former teammate in Mercedes F1 will recover from his failure to win any Grand Prix in the 2018 F1 season.
Rosberg said this period is just one of the four-time champion's "typical phases." He explained to BBC that when things don't go perfectly, Hamilton tends to lose his edge a bit, which causes him to struggle for a while. The former champ warned the rivals of Mercedes F1 to maximize those races because Hamilton always comes back from such instances.
Rosberg stated that when Hamilton comes back, he comes back strong to the point that he is "almost unbeatable."
Even Mercedes F1 head Toto Wolff admitted that Hamilton has been struggling as of late, particularly in China. He blamed their race cars for not performing as expected as well as their tire issues. The team boss also mentioned that the strategy of their rivals have gone against them. He was likely pointing out to their blunder in the last phase of the Chinese GP wherein they were outfoxed by Red Bull.
Rosberg's comments can be backed by the F1 record of Hamilton in the past three years. From 2015 to 2017, he appeared to have a hard time in the early stages of the season, yet he managed to bag the world championship in 2015 and 2017.
In 2016, the Hamilton only started winning in the sixth race of the season. Despite Rosberg eventually snatching the F1 Drivers' World Championship during that time, Hamilton was only five points behind him. Furthermore, Hamilton actually won more races than Rosberg in that period.