Giancarlo Perlas
April 14, 2018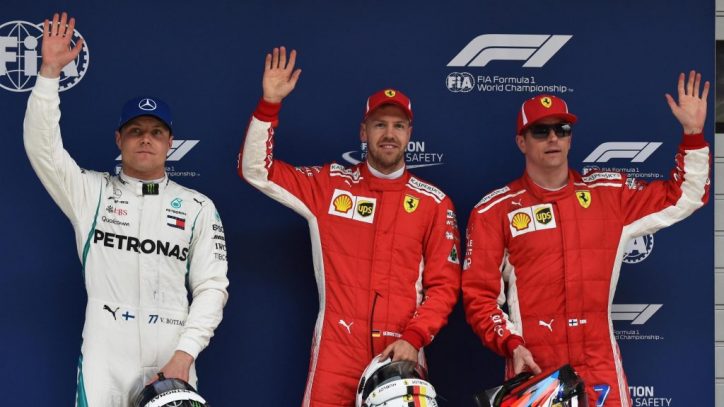 The result of the Formula One qualifying in China may be the turning point in the sport. Ferrari locked the front row of the grid ahead of their rivals in the Mercedes F1 team.
"This is the turning point," said Sky F1's Damon Hill.
Sebastian Vettel finished the qualifying race with a new lap record of 1 minute and 31.095 seconds. His teammate Kimi Raikkonen was just behind by 0.087 second.
Mercedes' Valtteri Bottas and Lewis Hamilton will be starting this Sunday's race at third and fourth places, respectively. The two finished +0.580s and +0.701s following the time set by Vettel.
The recent event marks the first time for Ferrari to bag the pole position in Shanghai. It was also Vettel's 52nd career pole and first time for Ferrari to get back-to-back front-row lockouts.
According to Hill, Mercedes always got the pole position in the Chinese Grand Prix since 2012. This time though, they were behind their major rivals by more than half a second.
"For so long we have seen Mercedes dominate. They've had the party mode in Qualifying but now both Ferrari cars are ahead of Mercedes," Hill commented.
Vettel is riding into the Chinese GP with 50 points in the F1 Driver's Standings. This puts him in the list's number one rank. Hamilton has 33 points and Bottas has 22 points in their scorecards, placing them in second and third places, respectively. On the other hand, Ferrari has 65 points in the Constructors standings, which is 10 points ahead of Mercedes F1.
We are still at the beginning of the 2018 F1 season. Therefore, a lot can happen along the way. The prediction of Hill will be put to the test this Sunday's race in China.