Ryan Joseph Ramos
November 12, 2017
Lewis Hamilton just fell short of making an improbable comeback after starting from the pit lane. The world champion finished in fourth place after climbing back up the grid, as Ferrari's Sebastian Vettel cruised to a solid win after getting out in front in the opening lap ahead of Valtteri Bottas in pole.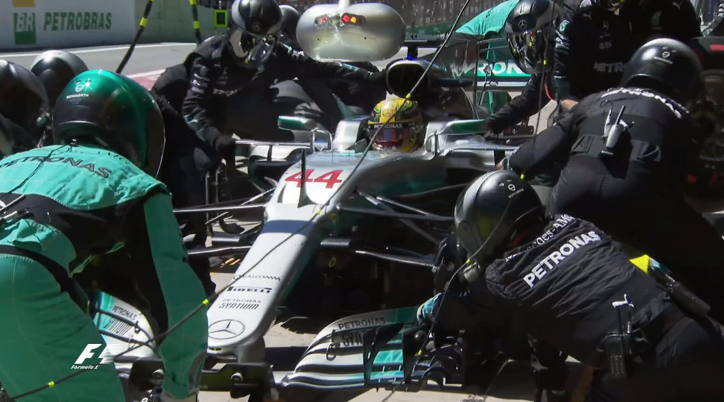 The race finished with Bottas second, and Kimi Raikkonen took the final podium spot in the 2017 F1 season's penultimate race.
Red Bull's Max Verstappen went fifth after Hamilton, while his teammate followed in sixth place. Felipe Massa went a solid seventh in his final race at Interlagos. Fernando Alonso posted a strong eight-place finish. Sergio Perez went ninth, and Nico Hulkenberg took the last of the championship points.
Hamilton crashed into a barrier in Q1 yesterday, and failed to post a time. He would have started in P20 on the grid. However, Mercedes also opted to put in new components into Hamilton's engine as preparation for the final two races of the season. This led to Hamilton starting from the pit lane.
He did make up ground right away, surging into the points while the lap count wasn't yet in the teens. He even held the race lead for a time, but he had not yet pitted at that point. He was in the thick of the battle with Raikkonen for the podium spot up until the end, too. He just could not overcome the Finnish driver.
There was nothing left for Hamilton to play for but to possibly secure another podium and perhaps one of the most epic comebacks in the sport. He said he wanted to have fun, and it looks like he did.
Bottas did a good job, but unfortunately could not capitalize on pole position. Vettel was able to keep him at bay when it mattered. Thus he was able to secure the victory and keep Bottas second.