Giancarlo Perlas
July 12, 2017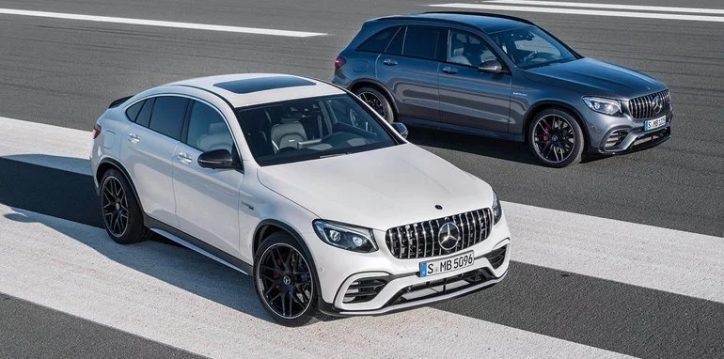 Mercedes' lineup in Asia is about to get more diverse with the planned launch of the Mercedes-AMG GLC43 Coupe in India on July 21. The release of the coupe in India marks Mercedes' expansion of its AMG line there.
Here are the key features of the Mercedes-AMG GLC 43 Coupe:
1. Powertrain
The GLC 43 Coupe is powered by a 3.0-liter twin turbocharged petrol V-6, the same one fitted in the other 43 Mercedes-AMG-badged range. It can produce a whopping 357 horsepower at 5,500 rpm. To allow for more power and maneuverability, Mercedes decided to pair this up with a nine-speed automatic transmission that was configured to provide drivers a shorter shift time.
The GLC 43 Coupe can go from 0 to 100kph in just 4.9 seconds. It has a top speed of 250km/h. There are five drive modes: Eco, Comfort, Sport, Sport Plus, and Individual. All of these drive modes will customize the engine, gearbox, speed-sensitive steering, and suspension.
2. Exterior
Outside, this new GLC 43 Coupe gets its look from a diamond radiator grille with chrome pins, sporty air intakes, and a chrome front splitter. At the back, you can find a sharp spoiler lip and quad chrome-plated tailpipes. Completing that look is a set of 19-inch alloy wheels while 21-inches is also an option.
3. Interior
In the cabin, the compact vehicle gets a black leather upholstery with red stitching, as well as a multi-function sports steering wheel. All around the auto's interior, you can check out the new 7.0-inch infotainment with Bluetooth and USB connectivity, and a race timer.