Giancarlo Perlas
May 20, 2017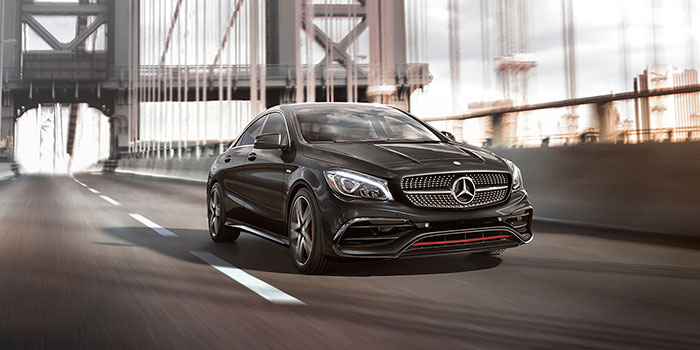 The car leasing industry is currently experiencing a boom. More and more people are seeing the benefits of renting a vehicle rather than buying one, and it isn't difficult to see why. Renting a Mercedes car often costs far less money than securing a financing deal, and they give you the ability to drive a much wider variety of cars with a higher specification than those you could buy.
If you still need convincing, here are a handful of reasons why leasing a Mercedes car could be the best option for you.
1. It's Perfect For Car Addicts
First off, if you're always online looking at the newest models, or have your head in a car magazine most of the time, leasing is definitely for you. Renting a car not only allows you to change your vehicle as regularly as you wish so that you can enjoy a wide variety of makes and models, but it also means you get to test out the best technological developments in motoring. Brand new, these cars would be completely expensive to buy.
2. Leasing is Cheaper Than Financing
No matter what your payment option, one of the biggest financial woes where cars are concerned is their instant depreciation in value. As soon as a new auto is driven away from the showroom, it starts to lose money. For some, this can be as much as 19% in their first year alone.
When you buy a car for cash or on finance, the newer it is the faster you'll lose your investment, but with renting, this isn't the case. Your monthly payments will be re-evaluated each year, and will drop in accordance with the car's depreciation. If you love a car and rent the same one for years, you'll pay less and less as time goes by.
3. Life Can Be Unpredictable
You never know what's around the corner, and Mercedes car leasing offers the most flexibility for when life gets in the way. If you owned a car and your circumstances were to change tomorrow, you wouldn't have an immediate solution in a stressful situation. Whether you're having a baby and need a family car, you decide to switch jobs and need a more economical commuter vehicle, or you decide to move countries and don't need a car anymore, leasing means that you can easily hand your current car back in with no tricky contractual fees or obligations.
4. It's Ideal For Professionals
It's difficult to get a leg-up in business these days, and image can be extremely important to a client. If you have a big business meeting or you're taking a client to a new office site, the car you drive can say a lot about you. If you lease a Mercedes car for example, it gives the impression of success and professionalism, so the client will be more inclined to take you seriously.
Do you prefer leasing or buying a car? Let us know your opinions in the comments section.