Giancarlo Perlas
May 17, 2017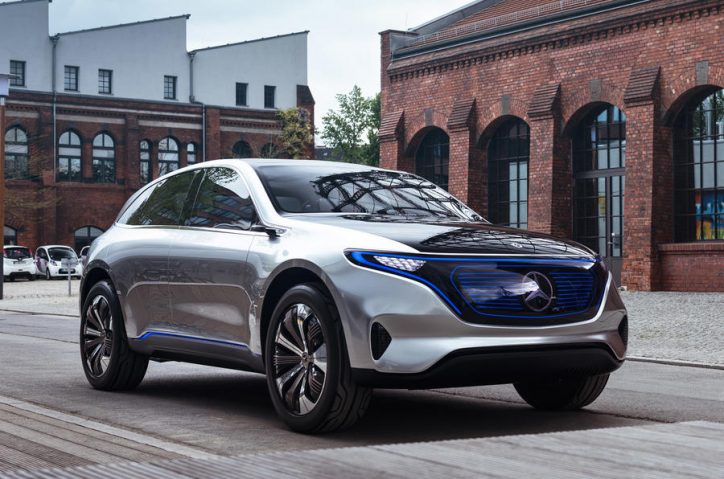 The Mercedes-Benz EQ Concept is the precursor of the three-pointed star marque's challenger to the likes of Tesla Model X, Audi e-tron quattro and the Jaguar i-Pace. The production version of the vehicle is expected to arrive in 2019.
Recently, more details about the electric SUV surfaced. So, let's have a rundown of the top 3 features of the vehicle that make it worth the wait:
Power Unit
The Mercedes-Benz EQ Concept will spawn all-electric and plug-in hybrid models. Mercedes plans to release in its showrooms at least 10 fully battery operated units based on the concept vehicle by 2025.
Although the powertrain of the EQ Concept's production version is still a closely guarded secret, Mercedes aims for the SUV to achieve a zero to 100 km/h acceleration in not more than five seconds. The automaker also promises a 500 km range for the SUV with its lithium-ion battery made by ACCUMOTIVE, which is a subsidiary of Daimler.
Technology
The instrument cluster of the EQ will likely mirror the elements present in the current S-Class and E-Class cars. However, Mercedes is looking to streamline its "information density" to avoid too much distraction on the part of the driver.
One notable major upgrade shown in the EQ Concept is the absence of its rear-view mirrors. Cameras and screens have replaced those. The vehicle lacks door handles as well.
Design
The EQ Concept offers a smoother body surface compared to the current SUVs of Mercedes. Then the lighting system and the grille of the vehicle appear very futuristic.
The size of the EQ Concept is somewhere along the measurements of the GLC and the GLE. The auto might be more rigid but lighter than the current SUVs of Mercedes with its use of high-strength steel and aluminum materials. Last but not least, the concept model stands on a set of 22-inch tires that make its stance a bit imposing.