Giancarlo Perlas
May 21, 2017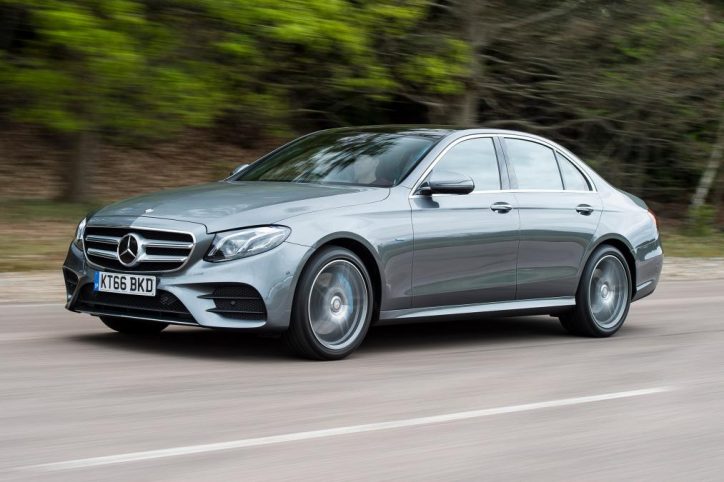 The Mercedes-Benz E 350 e is a nice alternative for people looking for a car possessing decent performance and cutting edge technology combined with fuel efficiency and environment-friendly elements. The vehicle is the three-pointed star brand's answer to the BMW 530 e.
Based on a test drive, here are the top 3 features of the Mercedes-Benz E 350 e that make it worth your £45,565 (starting price, including taxes):
Engine
The E 350 e is highlighted by its 2.0-liter petrol-fed engine partnered with an electric motor. The output of the unit is 282 bhp with 550 Nm of torque. All that power goes to the rear wheels and distributed via a nine-speed automatic gearbox.
The configuration allows the car to accelerate from zero to 62 mph in just 6.2 seconds. Its top speed is electronically-limited at 155 mph.
It is worth noting that the electric battery of the E 350 e is capable of covering a distance of 21 miles at full charge without the help of the petrol engine. The battery takes three hours to charge with a standard socket. Moreover, the hybrid vehicle's combined fuel economy is at 134 mpg and its carbon dioxide emission is rated at 57 g/km.
Reviews praised the quiet sound of the car's power unit as well as its smooth acceleration.
Design and Tech
The Mercedes-Benz E 350 e has all the goodies expected from the starting models of the standard E-Class. The only changes can be found in the badges, blue brake calipers and rear charging port in the bumper. The test model is also fitted with a set of 19-inch wheels.