Giancarlo Perlas
May 30, 2017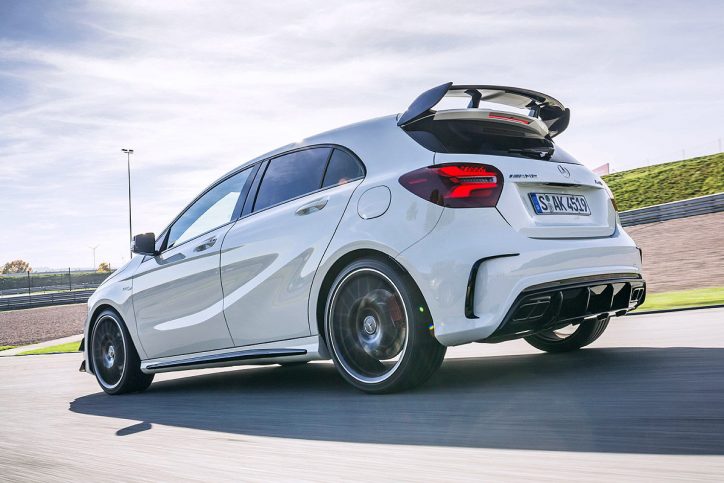 The Mercedes-AMG A-Class and CLA range will get cheaper versions that will sit below their respective AMG 45 models.
AMG CEO Tobias Moers said in an interview with Autocar, "We will complement our successful 45 models with two versions like we do with our larger cars."
No additional details about the matter were revealed to the public yet, but the affected cars will reportedly bear the "AMG 25" model names. If this comes into fruition, we will soon see the AMG A25 and the CLA25 models on the road. The cars are expected to have lower engine configurations compared to the current AMG A45 and AMG CLA45. The aerodynamic upgrades in the AMG 25 should be lighter than the AMG 45 models too.
The move follows the decision of Mercedes to introduce AMG 43 models for their larger cars, which spawned the likes of the AMG C43, E43, SLC43 and others. It should be noted that the present AMG 43 models were sold as Mercedes-Benz 450 AMG Sport before AMG decided to absorb them into their lineup.
The existing Mercedes-Benz A250 has a 2.0-liter turbo four-cylinder engine. The unit packs 160 kW and 350 Nm of torque. Drive estimates the engine of the theoretical AMG A25 to produce at least 180 kW. However, it will definitely be below the next-generation AMG A45's 300 kW output.
Moers also mentioned that the production cars based on the Concept A Sedan introduced at the 2017 Shanghai Auto Show will get the same treatment. Therefore, there will be two AMG models that will come out of it.