Giancarlo Perlas
March 20, 2017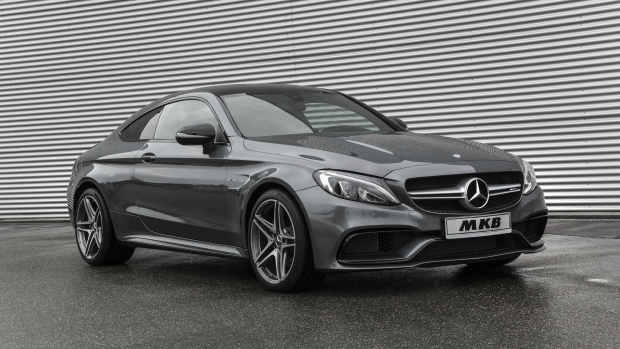 Tuning firm MKB just unveiled its new project involving the Mercedes-AMG C63 Coupe. The company's kit goes straight to the V8 engine of the car to give it an extra boost in power.
Meet the P 600
MKB calls the tuning package the "P 600". The numbers in the name has reference to the total output it provides to the Mercedes-AMG C-Class Coupe.
The Mercedes-AMG C63 Coupe
As a recap, the Mercedes-AMG C63 Coupe carries a 4.0-liter biturbo V8. The auto is capable of producing 476 hp and 650 Nm of torque. The power is distributed via an AMG SPEEDSHIFT MCT 7-speed sports transmission.
The specifications of the C63 Coupe allows its to sprint from zero to 100 km/h in just four seconds. Its top speed is electronically-capped at 250 km/h or 290 km/h with the optional AMG Driver's Package.
The Mercedes-AMG C63 S Coupe has the same engine but it is configured to reach up to 510 hp and 700 Nm of torque. The zero to 100 km/h acceleration of the car is 3.9 seconds with the same max speed as the C63 Coupe.
The MKB Tuning Kit
The MKB package raises the power of the car's twin-turbo V8 unit to 612 hp with 800 Nm of torque. The upgrade to the AMG C-Class is achieved by an ECU remapping and reprogramming.
As a result, the P 600 can go from zero to 100 km/h in just 3.8 seconds. The upgrade also tinkers with the top speed of the C63 to increase its limit up to 300 km/h.
There is no word yet about the exterior and interior design enhancements offered by MKB to the C63 Coupe model. However, it was hinted that the company will offer them later.