Giancarlo Perlas
March 14, 2017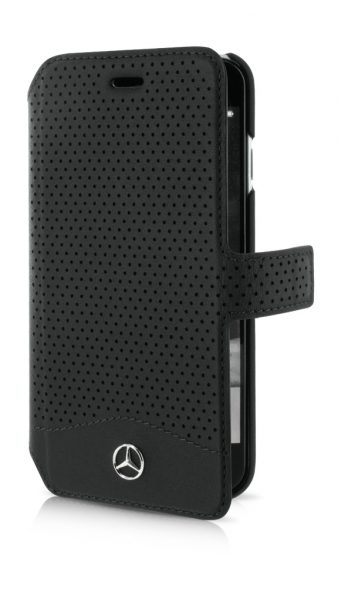 Do you want to customize your smartphone to match your Mercedes-Benz car or as a way to simply express your love of the three-pointed star marque?
Mercedes-Benz Accessories and partner CG Mobile of Paris just released the Mercedes-Benz smartphone cover collection to bring the luxury brand's design philosophy to your device.
Here are the four product lines of the Mercedes-Benz smartphone cover collection:
Line 1
The first option is inspired by the S-Class styling. The cover features an aluminum material combined with leather, carbon fiber or wood trim plus painted finish.
Line 2
The second gets its design from the interior of Mercedes cars. The cover is lined in high-end leather similar to the ones found on seats, panels and dashboard surfaces of the brand's luxury vehicles.
Line 3
The third cover is a hard case in wood trim like the one found in the surfaces within the cabin of the C-Class.
Line 4
The last option reflects the high-performance cars of the AMG branding. The smartphone cover showcases aluminum or black carbon fiber materials.
Mercedes-Benz Smartphone Chargers
Aside from the smartphone covers, Mercedes also offer portable battery chargers. In addition to the brand's logo and casing reminiscing the design language of the brand, the chargers offer a reliable performance similar to Mercedes cars.
The battery chargers come in two sizes with varying power capacities. One offers 5,000 mAh and the other is 10,000 mAh. Even the charging cable has the signature mark of the brand.
A 2-in-1 cable for charging and syncing the iPhone, iPad and iPod, is available too with lighting and micro USB connectors.