Giancarlo Perlas
January 5, 2017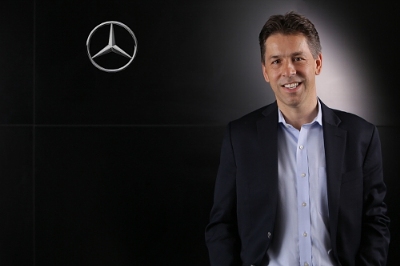 Mercedes-Benz USA just released the figures of its 2016 sales. The company boasted that the numbers showed a new sales record in the United States market.
According to the Online Newsroom of MB USA, the company was able to finish 2016 displaying a higher annual volume of vehicles sold in the US compared to its 2015 figures. A grand total of 380,750 units of its autos were sold in the year that just ended. Included in the data were the 34,304 vans and 6,211 smart cars it sold within the period.
Mercedes noted though that the sales figures it revealed for 2016 was only 0.1% higher than its preceding year. Therefore, the change was almost flat on a year-to-date basis.
December 2016 Mercedes USA Sales
In December 2016, Mercedes USA delivered 37,057 vehicles to customers. The numbers included the sale of 3,860 units of its vans and 1,186 units of smart cars.
Again, the company said the figures were higher compared to the one recorded in the same month of 2015. Mercedes USA President and CEO Dietmar Exler thanked their parent company Daimler and everyone in MBUSA for their success in 2016.
Volume Leaders in December
The volume leaders identified by MBUSA in its territory were the C-Class, GLE, E-Class, and CLS. The best-seller in December 2016 was the C-Class with 7,345 units sold in the US. The GLE followed with 5,574 deliveries. The E-Class (including the CLS) took the third place in sales with 4,851 units.
Meanwhile, the Mercedes-AMG line sold 3,126 units in December 2016. The total sales of the performance division of Mercedes for the whole year was 23,261 units.
Lastly, the Mercedes-Benz Certified Pre-Owned (MBCPO) segment sold 10,981 units in December with a total of 123,332 units delivered to customers in 2016.