Giancarlo Perlas
August 24, 2016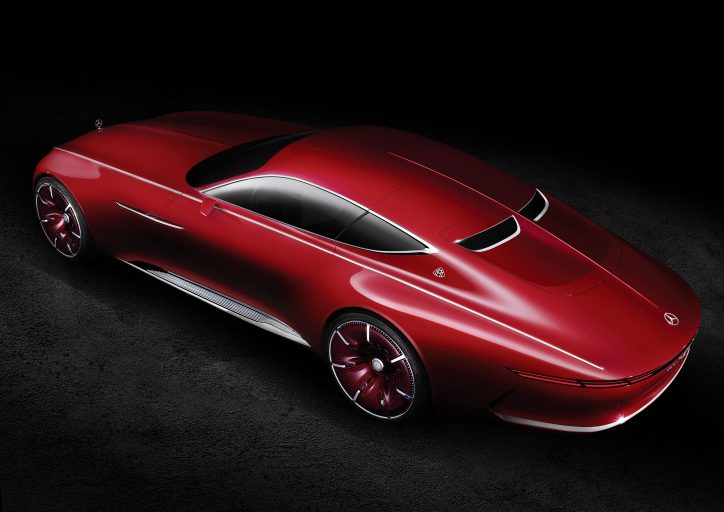 We have seen what the Vision Mercedes-Maybach 6 has in store for us through photos and videos. There's definitely a lot of stuff in the concept car that we should get excited about. First is its styling that features a gullwing coupe design. Second, is the vehicle's interior that mixes luxury and tech. Last but not least is its powerful electric drivetrain that is capable of producing up to 750 hp. Recently, it was found out through a video that it can also be driven remotely.
An Italy-based car enthusiast with the name Marchettino just uploaded a video of the Vision Mercedes-Maybach 6 through YouTube. The four-minute clip showed the ultra-luxurious electric vehicle in all its glory, giving us a better view of its detailed body lines, shape and other exterior elements. However, the most mind-blowing part of the video was the portion where it was demonstrated that the luxury coupe can be driven with the use of a remote control.
A guy who was probably a Mercedes official could be witnessed holding a device similar to a video game console controller in the clip. With it, he was able to operate the car by moving it back and forth. Then the man was able to load the concept car into a trailer.
One of the foreseen practical benefits of the remote control feature of the Vision Mercedes-Maybach 6 is that the driver of the car can just park and bring out the car with ease even in narrow spaces. That is similar to one of the advantages provided by the Parking Pilot Assistance available in the Mercedes-Benz E-Class.
Aside from the remote control feature, it is likely that the concept EV will offer autonomous driving technology as well. For now, let us wait for further leaks or an official statement from Mercedes about that.