Peter Parcon
June 27, 2016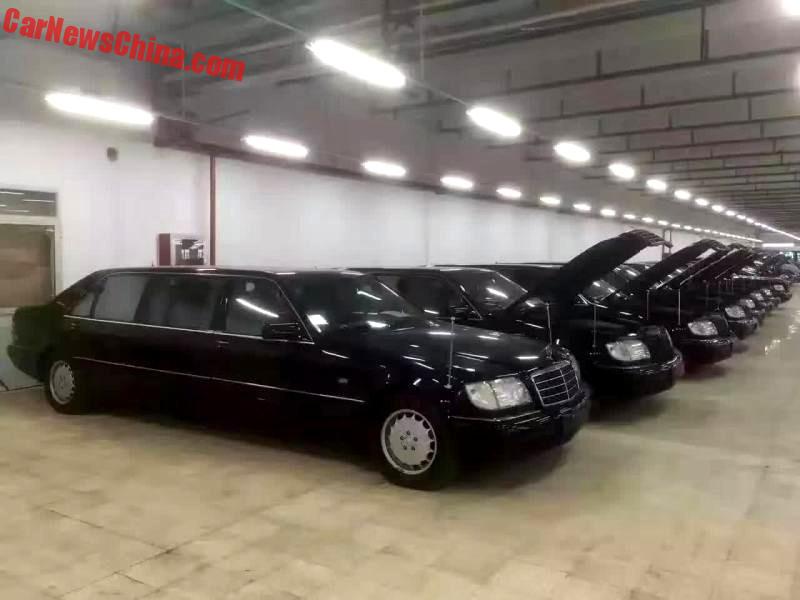 A good number of government officials typically have a penchant for the Mercedes-Benz S-Class limousine, particularly the Pullman model. The style and elegance of the W140 variant of the S-Class is one specific model that has drawn the attention of many government officials, who normally want to keep it as long as they can.
The Bureau of Foreign Affairs of Shanghai has been using the S-Class Pullman until the latter part of 2014, and it appears it has remodeled a fleet of eleven units recently, as shown on a report from autoevolution.com.
The Mercedes-Benz and model designations on the lid of the trunk of the vehicles were changed into Dynasty 1000. The font used on the new designation is rather similar to the one used by Mercedes-Benz and the three-pointed star was not removed.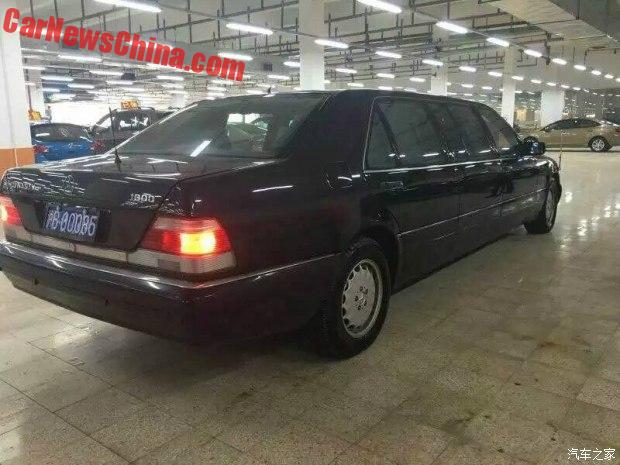 This particular fleet of S-Class Pullmans was acquired in 1998 and three of them were already sold a year ago. The remaining eight were also sold. Car News China indicated that the price of the units was from 500,000 to 630,000 Chinese yuan, which is essentially around $100,000. The original manual of the vehicles came with them and showed the details of their respective maintenance records. The Pullman variant of the W140 S-Class is longer by one meter compared to a standard model of the S500 L.
Even as the buyers remained unidentified, industry watchers are confident that some of the units were acquired by luxury vehicle collectors. It is, after all, not every day one can get a Dynasty 1000. Aside from the usual features of the S-Class Pullman, these units also came with a television and refrigerator. Jinjang Automobile Service took care of enhancing the vehicles as well as providing them with their new names.
The buyers of the rebranded Mercedes-Benz S-Class Pullmans will not be able to use these luxury vehicles since any cars produced before 2000 are not allowed to go through Shanghai due to the environmental regulations set by the Chinese government.