Giancarlo Perlas
May 15, 2016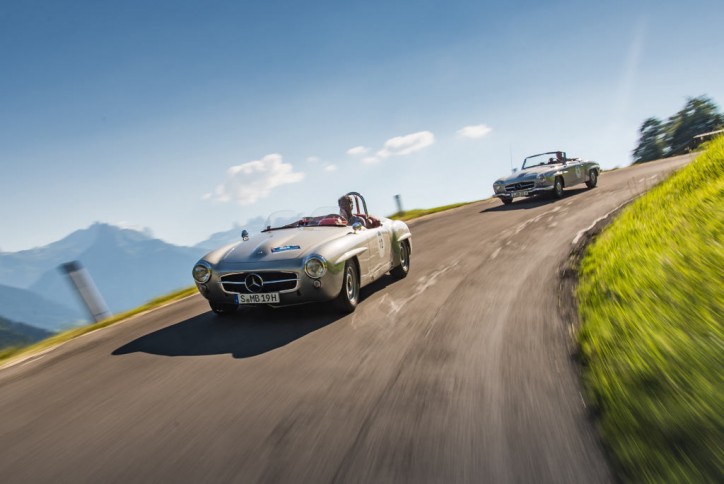 An all-women team will be representing Mercedes-Benz Classic in the upcoming Mille Miglia. According to Daimler, race car driver and new brand ambassador of "She's Mercedes" Susie Wolff will be riding in the cockpit of a Mercedes-Benz 300 SL (W198) with the legendary driver Ellen Lohr who is the only woman to ever win a DTM race.
The company said that the decision to have the two women represent Mercedes is to highlight the "She's Mercedes" program. The initiative uses an Internet platform to build a network that will let successful women to share their views, ideas, and contacts. It also allows them access to exclusive event formats present in various locations, sales staff training as well as the development of new services and mobility offerings of the brand.
The participation of the two ladies in the historic event aim to pay tribute to the success of women in Mercedes-Benz racing history too. Among the notable contributions of women in the brand's sporting history was when Ernes Merck emerged second in the international Klausen Race in 1927 using a Mercedes-Benz S. Another was when Ewy Rosqvist with Ursula Wirth won the 1962 Touring Grand Prix of Argentina driving a Mercedes-Benz 220 SE.
Together with the amazing women drivers of Mercedes, 30 classic Mercedes cars will be showcased in the event such as the 190 SL, which will be making debut in the present Mille Miglia sporting format.
The 2016 Mille Miglia will run from May 19 to 22. It will start in Brescia up to Rome and back again. The event will cover up to 1,600 kilometers.