Giancarlo Perlas
May 15, 2016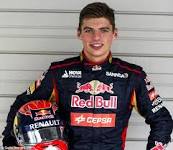 The recent qualifying for the 2016 Formula One Spanish Grand Prix proved that the battle for supremacy is not just between the Mercedes F1 team and Ferrari. Red Bull showed that it is still a force to be reckoned with when both its drivers landed on the third and fourth positions.
One of the guys in Red Bull who is grabbing everybody's attention right now is the 18-year old Max Verstappen. The young driver is the newest addition in the Red Bull lineup as announcement of his move to the team just came ahead of the Spanish GP. He went into the group as a replacement for Daniil Kvyat, who was swapped to Toro Rosso.
There are a lot of expectations for Verstappen after he made a name in the European Formula 3 racing. According to a report, this caught the attention of the two biggest teams in F1 that time, namely Mercedes and Red Bull. Both started talks with the camp of the young driver. Eventually, he ended up signing with the junior team of Red Bull, Toro Rosso.
One might wonder what went wrong in the negotiations between Verstappen and Mercedes. In an interview of Mercedes motorsport director Toto Wolff, he revealed that they were unable to present the driver with "interesting enough opportunities." He added there was a lack of "serious discussions" with the other camp as well because it was clear that Verstappen was in the Red Bull channels.
On the other hand, Red Bull was quick to pick up from the failed talks of Verstappen with the three-pointed star team. Red Bull racing boss Christian Horner immediately signed him for Toro Rosso to kill off any chances of competing teams from taking him.