Ryan Joseph Ramos
May 14, 2016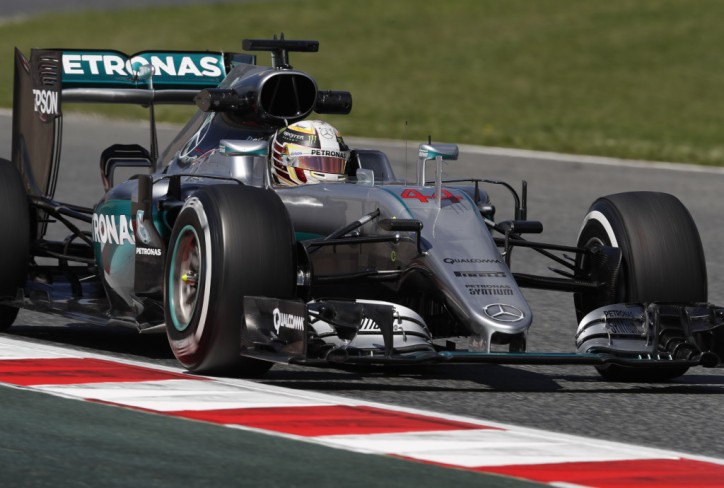 So far in 2016, Lewis Hamilton has not had much luck. The defending Formula One drivers champion hasn't won a race in four tries, struggling with reliability issues on his F1 W07 Hybrid multiple times.
In the free practices leading up to qualifying, the car issues continued until the team decided to go with a setup that's closer to Nico Rosberg's–and guess what, Hamilton took pole position (the 52nd of his career and third this season) to start the 2016 Spanish Grand Prix ahead of the pack. Now, what does the Brit have to do to win the race?
Get a good start
"If you want to change things pole is the best option," said Hamilton. "The goal is always to go out and get pole every time. Yes, I am behind in the races, but there are a lot of races ahead – and lots of opportunities." Now that he's got the pole, it's all about not letting anyone get the jump on him. Especially not his teammate and current points leader Rosberg.
You can take the Red Bulls getting ahead of the Ferraris on the grid as a good thing or a bad thing, as Ferrari has great pace but the Red Bulls have shown they can fight as well.
Be lucky
As we've mentioned above, Hamilton has encountered a bunch of issues throughout this early season. He's suffered through collisions, bad starts, starting at the back of the grid, and reliability issues (like that water pressure problem that stunted his comeback charge at the Russian Grand Prix).
His engineering team has adopted a set-up close to Nico's, so now it's a matter of his car holding up during the race.
Work hard
Hamilton has stated that it's going to be a lot of hard work at the race, and with Rosberg likely breathing down his neck right from the start, it sure won't be easy.
Last season, it was Nico who had a bunch of struggles early in the season, but still, Hamilton is not that far away in the points considering Rosberg has won all four races so far. Rosberg has 100 points to Lewis' 57, but that is by no means an insurmountable lead with so many races left in the season.
Lewis won the Spanish Grand Prix in 2014 and he's primed to get another race win after getting pole position. We'll see if he can break Nico's winning streak–and his own winless streak–today.