Giancarlo Perlas
May 11, 2016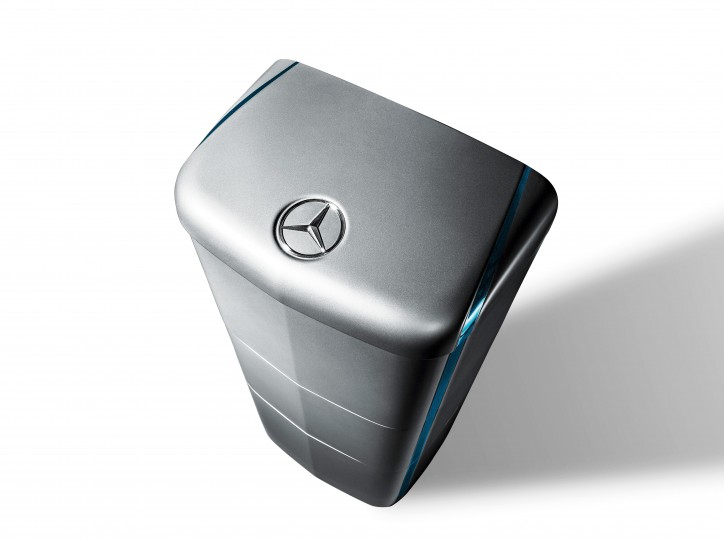 Mercedes-Benz is not only competing against Tesla when it comes to electric and hybrid cars. The three-pointed star brand is also going head-to-head with the American company in offering battery solutions to households.
According to TechInsider, Mercedes is already selling its own rechargeable at-home battery. However, it is only available in Germany as of the moment, and its pricing hasn't been revealed. There is no word yet about the availability of the battery in the U.S. and other countries, but the company ensured the source that they aim to expand the program abroad.
The product is made by Mercedes' subsidiary, Deutsche ACCUMOTIVE. It is being distributed and installed by German utility and solar tech companies.
Compared to its competition, one battery pack can only hold 2.5 kWh. That's 3.9 kWh less than the one offered by Tesla called the Powerwall. But then again, each Mercedes battery is modular. It has the capability to be stacked.
The report noted that up to eight Mercedes batteries can be combined in order to produce a total of 20 kWh. Still, the number is below the Powerwall's maximum capacity when nine units are stacked, which is 57.6 kWh. It less than the average energy consumption of each person in the US too, which is 30 kWh.
Among the other other noteworthy features of the battery of Mercedes include overnight solar energy storage and it can get energy from the utility grid during non-peak hours.
The article claimed that Daimler, the parent of Mercedes, invested $500 million for a second battery site. Production in the new plant will begin in the summer of 2017 based on the post.