Giancarlo Perlas
May 12, 2016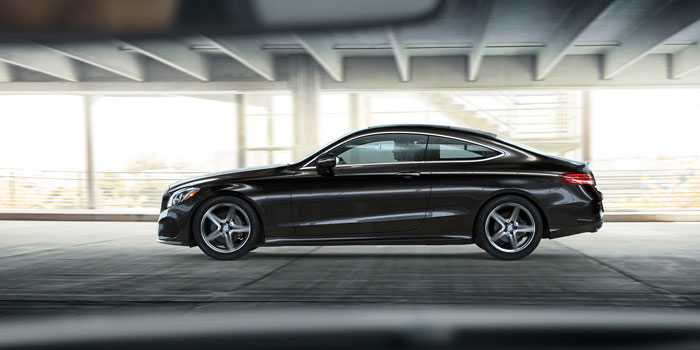 The pricing of the 2017 model Mercedes-Benz C300 Coupe has been revealed. The cost of the sporty two-door C-Class starts at $43,575, including destination charges. However, customers can still slash off around $500 from their purchase by swapping the 18-inch wheels that come as a standard fit in the car with 17-inch wheels. That means you can buy the auto for $43,075, including delivery fees.
The C300 Coupe is equipped with a 2.0-liter turbo four-cylinder engine. It has an output of 241 hp and 273 lb-ft of torque. The power is distributed to the rear wheels via a seven-speed automatic transmission gearbox. The numbers allow the car to accelerate from zero to 60 mph in just 5.9 seconds.
Overall, the C300 Coupe gets many elements present in its sedan counterpart. However, the portion starting from the B-Pillar to the rear had been sculpted to provide better aerodynamics plus reflect a more stylish and sporty appeal.
Among the other notable features of the Mercedes-Benz C300 Coupe are the advanced LED headlamps and taillights as well as Panorama roof. Inside, its surfaces are covered in high-end leather, and its standard equipment include Bluetooth capabilities, Burmester sound system, seven-inch display, eight-way power seats, automatic-braking and aluminum trim.
Buyers who want more out of their C300 Coupe can avail of the optional premium package of Mercedes. These will enhance the navigation, entertainment, safety, comfort and interior look of the auto.
The C300 Coupe is available in 4MATIC as well. The version has the same set of offerings present in the rear-wheel drive model of the C300 Coupe. It is priced the same too.