Peter Parcon
April 30, 2016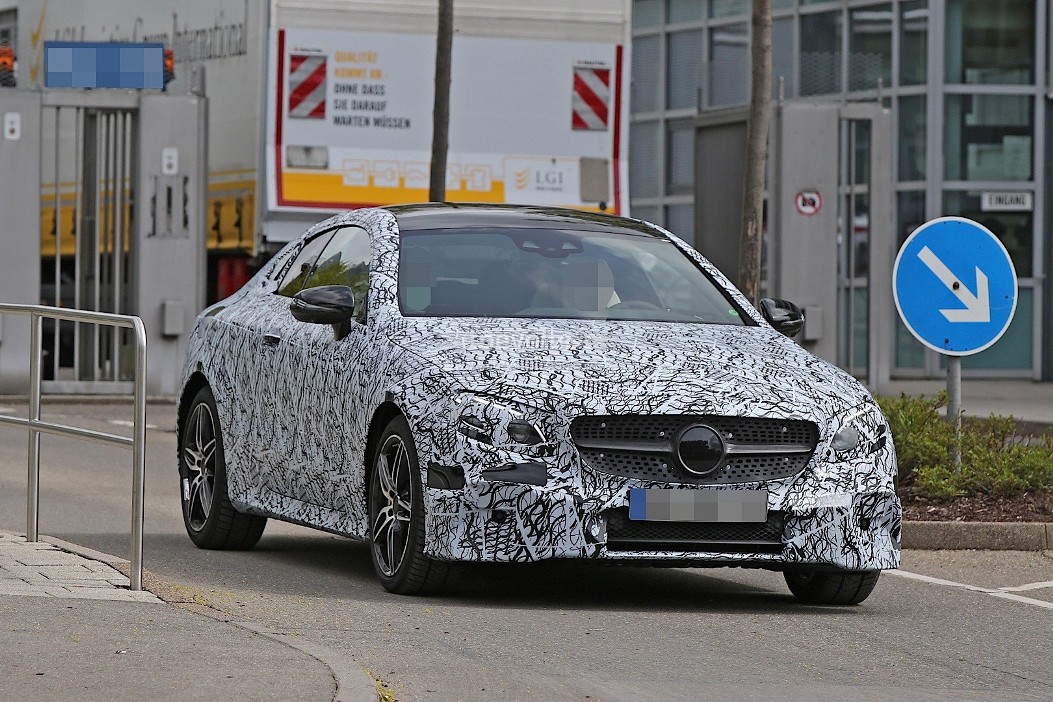 The Mercedes-Benz E-Class Coupe and E-Class Convertible are expected to be among the answers of Mercedes-Benz to the BMW 6 Series. The E-Class Coupe and Convertible are based on the W213 E-Class with the Coupe version expected to be officially unveiled in 2017. The Convertible may see the light of day later in the same year and production is expected to start in 2018.
The E-Class Coupe was spotted recently while going through tests somewhere in Germany, as shown on a report from autoevolution.com. The roofline of the two-door coupe was somewhat lower while the wheelbase is similar to the four-door E-Class sedan. The coupe also has a better-looking body similar to the C-Class and S-Class Coupes. While the camouflage may have hidden some of the styling details, it was quite evident that it will feature a single bar grille, a moderately sloping roof and rakish windscreen.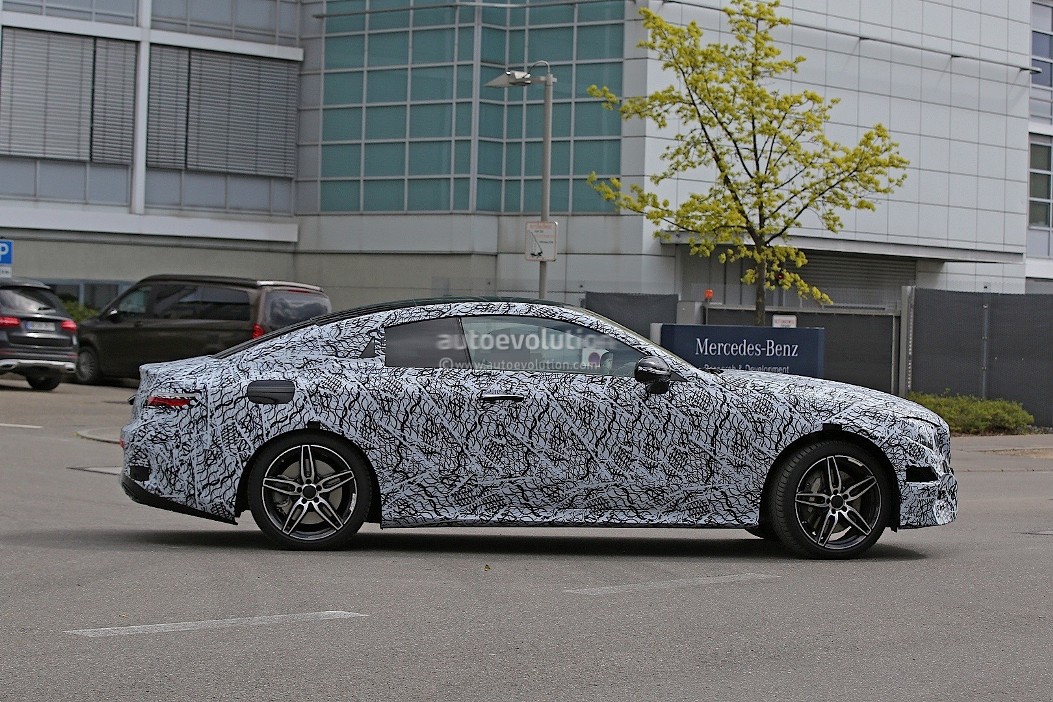 The camouflaged Mercedes-Benz E-Class Coupe also appears to have no window frames, which means the German luxury vehicle manufacturer is trying to highlight elegance on the upcoming luxury coupe. The rear end also seems to look better compared to the C-Class, when proportions are taken into account. The coupe also features slender taillights as well as a dual exhaust system.
The interior of the E-Class Coupe is expected to be similar to the sedan, which means it will come with high-quality materials along with a digital instrument cluster featuring a pair of 12.3-inch displays, among others.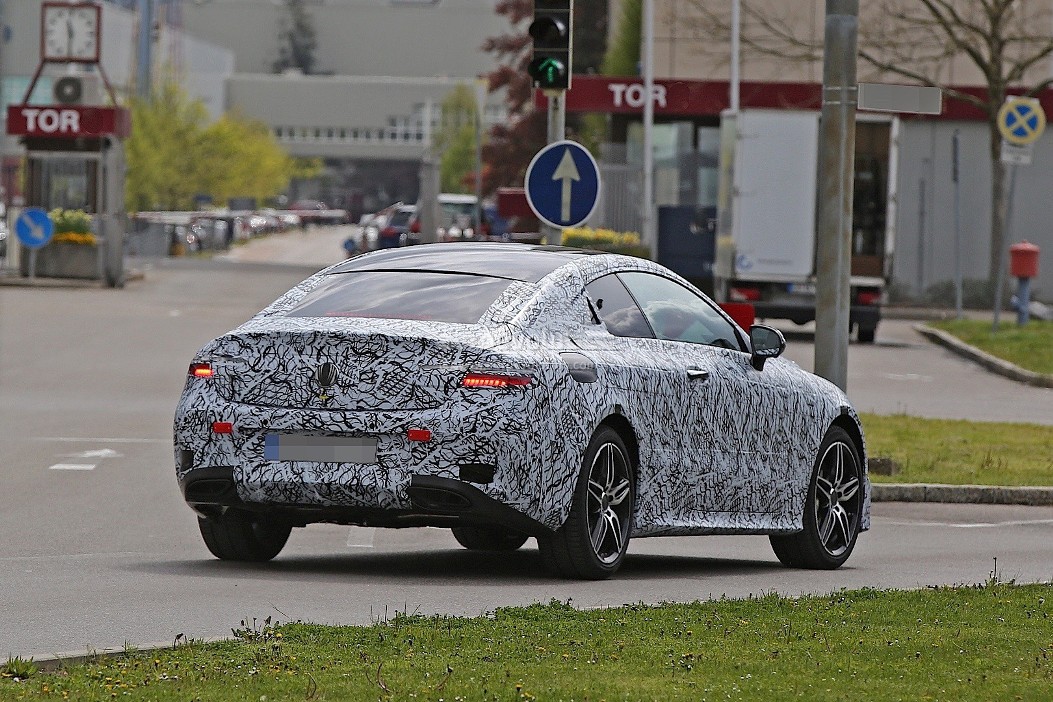 The engine options of the E-Class Coupe include a 2.0-liter four-cylinder turbocharged engine offering 241 HP of power and a 3.0-loter twin-turbo V6 offering 396 HP of power and a torque of 384 lb-ft. A range-topping E63 model may feature engines offering power outputs or 571 HP or 612 HP. All of the engines, with the exception of the eight-cylinder AMG engine, are expected to be mated with the 9GTronic nine-speed automatic transmission system. Other engine options are expected to feature the 4Matic four-wheel drive system.
The Mercedes-Benz E-Class Coupe is expected to be officially launched during the Geneva Motor Show next year before making its way into the market before the end of 2017.