Peter Parcon
March 31, 2016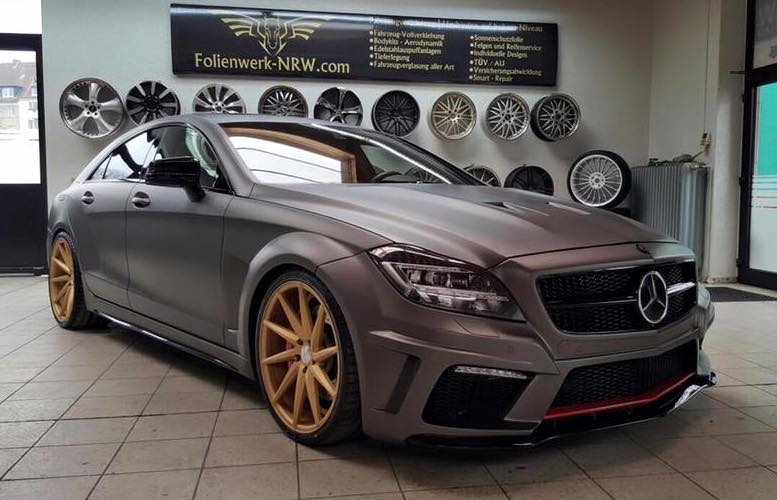 A Prior Design-tuned Mercedes-Benz CLS became the subject of the latest project of Folienwerk-NRW, as shown on a report from motorward.com. The CLS was given the Black Series tuning package of Prior Design before it was given a complete wrap by NRW along with a brand-new exhaust system and wheels.
The result is a distinctive-looking luxury vehicle that some observers consider to be sporty and elegant. While this may not be everyone's idea of a perfect luxury vehicle, it is still a notable-looking vehicle.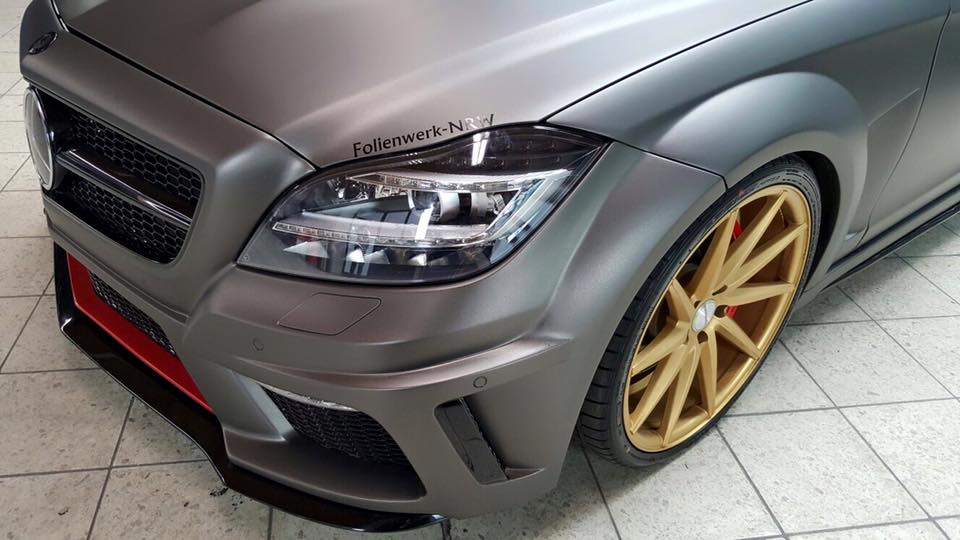 The body kit provided by Prior Design is made up of redesigned bumpers in front and at the back, a boot lid wing, large-sized air intakes and a mean-looking design. It also features a number of aero components made up of a front spoiler lip as well as a rear diffuser. However, its new fenders with brand new side sills provide the CLS its remarkable-looking appearance.
One interesting addition on the CLS is the wrap used by NRW. It is a matte charcoal metallic wrap with gloss black and red accents. On the other hand, the wheels, which are 20-inch rims from FW Design, complemented the matte gold powder coating. The suspension on the Mercedes-Benz CLS was also adjusted and it was given a new stainless steel sports exhaust system.