Giancarlo Perlas
March 14, 2016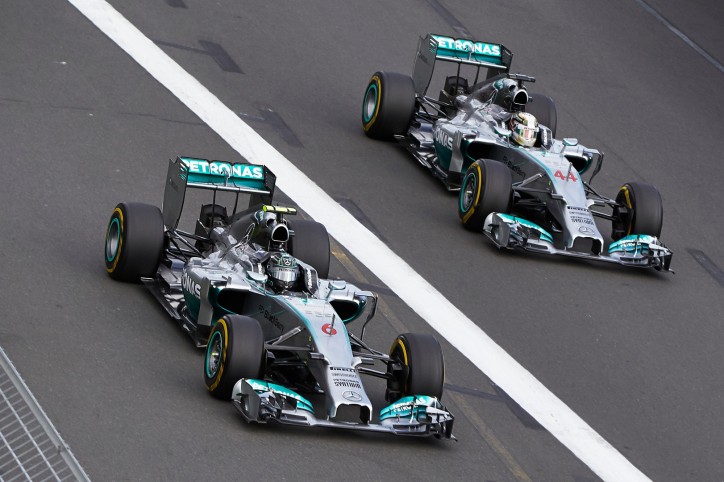 This year is another battle for the Formula One Drivers and Constructors Championships. On March 20, the first race of the season starts at the 2016 F1 Rolex Australian Grand Prix in Melbourne.
With Ferrari, Williams, and McLaren showing huge improvements compared to last season, we are certainly looking at a whole new level of competition this year. Mercedes AMG Petronas is well aware of the threats coming to them, Nico Rosberg even admitted that their gap, especially with Ferrari, is narrowing.
Recently, Daimler featured the sentiments of the key figures of the team as the first race of the season comes near.
Lewis Hamilton
The current Drivers' Champion said his car is better than before and the tests were incredible. He was concerned about the revised radio rules though. Hamilton stated that the lack of prompts or reminders will certainly affect performance on track. He added that strategy has to be adjusted accordingly too. Despite the mentioned issues, he showed excitement in the coming race.
Nico Rosberg
The consistent runner-up to Hamilton's title aired the same praises voiced by his teammate. As for his concern, he was wary of the limited testing. He pointed out that he is well aware of the developments in other teams, but he expects that Mercedes can beat them again with their improved car. Rosberg added he will do things differently this year and it is going to be a great battle.
Toto Wolff
The boss was pleased with his team's continuous innovation and the motivation his people are displaying. He said the year will be challenging for them as Ferrari is gunning closer in terms of performance. He reminded everyone in the team that they should not sacrifice their momentum by being complacent. He said they should always aim at raising their game.
Paddy Lowe
The Executive Director of Mercedes F1 congratulated the people responsible for the team's new car. He noted the unprecedented level of innovation and reliability of their new unit during the pre-season tests—having been completed more than 6,000 km. He admitted that they have no accurate sense of the success of their competitors. Lowe said that although that factor creates tension for them in the team, it would make the sport more exciting this year. He stated that he is also very excited to see Rosberg and Hamilton battle it out again against their opponents and against each other this season.