Peter Parcon
March 31, 2016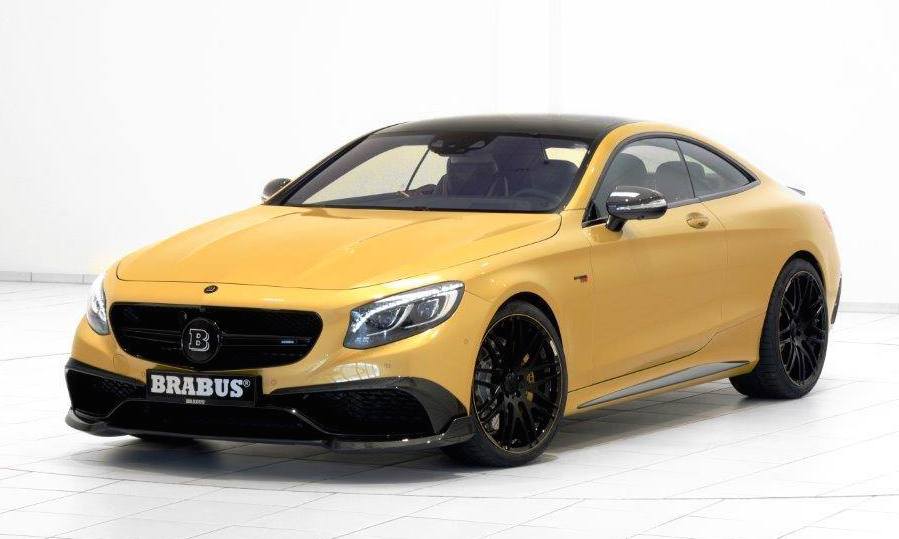 The Brabus Mercedes-Benz S63 Coupe 850 is the latest vehicle to arrive at Brabus Middle East following the arrival of the enhanced G500 4×4 and the gold-colored S63 saloon. The S63 Coupe 850 of Brabus also comes with the gold treatment of S63 saloon. It was dubbed "Desert Gold" due to its gold color theme and where it was delivered.
Putting aside its gleaming golden appearance, the S63 Coupe 850 of Brabus features the most comprehensive tuning package available to this type of luxury coupe. It features a carbon fiber body package, high-end wheels, brand-new suspension, and a new interior along with a rather powerful engine.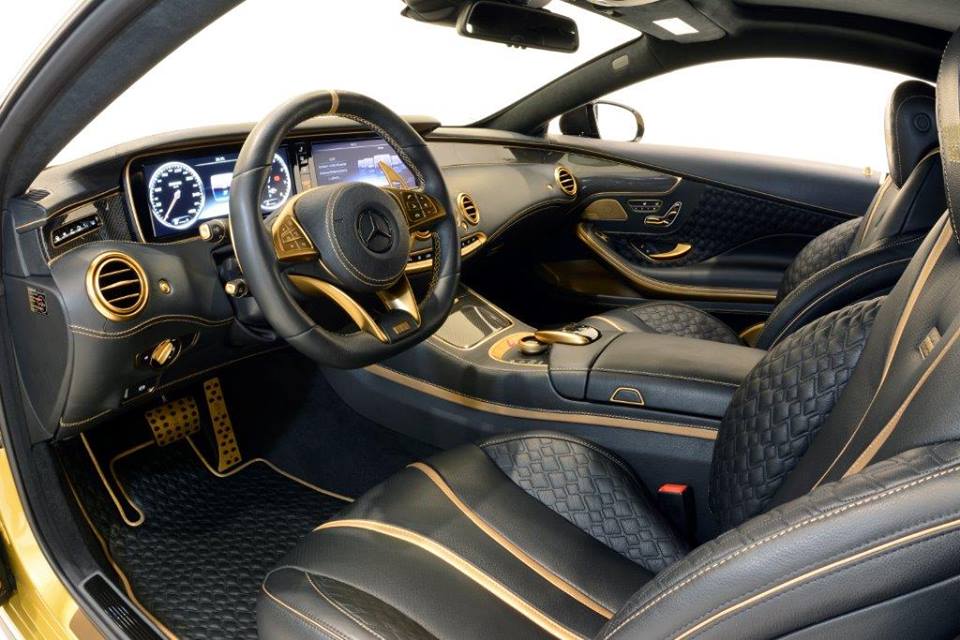 When it comes to the design, the Brabus Mercedes-Benz S63 Coupe 850 comes with a carbon fiber front spoiler featuring grille surrounds and lip accents. It was also given a carbon fiber boot lid spoiler, rear diffuser, side skirts and brand new tailpipes. It sits on a set of gloss black monoblock wheels featuring gold calipers as well as gold-colored accents.
The gold color accents are also found all over the interior of the S63 Coupe 850 of Brabus. They are scattered on the front and rear seats, center console, steering wheel, the doors and even the dashboard.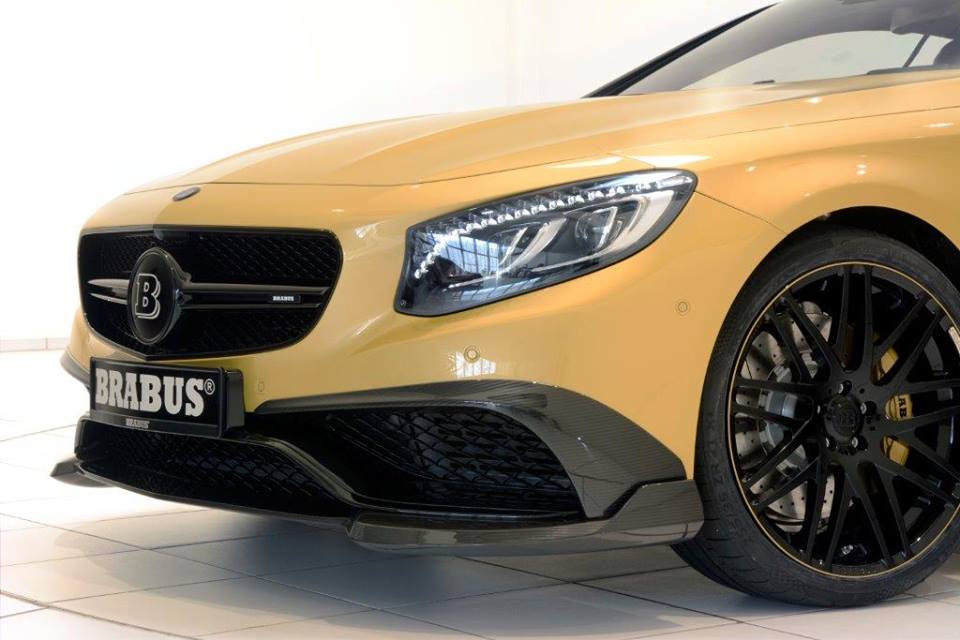 When it comes to Brabus, the tuning specialist does not limit its enhancements to visual modifications. It features a 5.5-liter twin turbo V8 engine offering 585 HP of power. But, after the technicians at Brabus worked on it, the noise, size and power of the engine of the Mercedes-Benz S63 Coupe 850 were increased by Brabus giving it the capability of of producing 850 HP of power in addition to a torque of 1,200 Nm.