Peter Parcon
February 27, 2016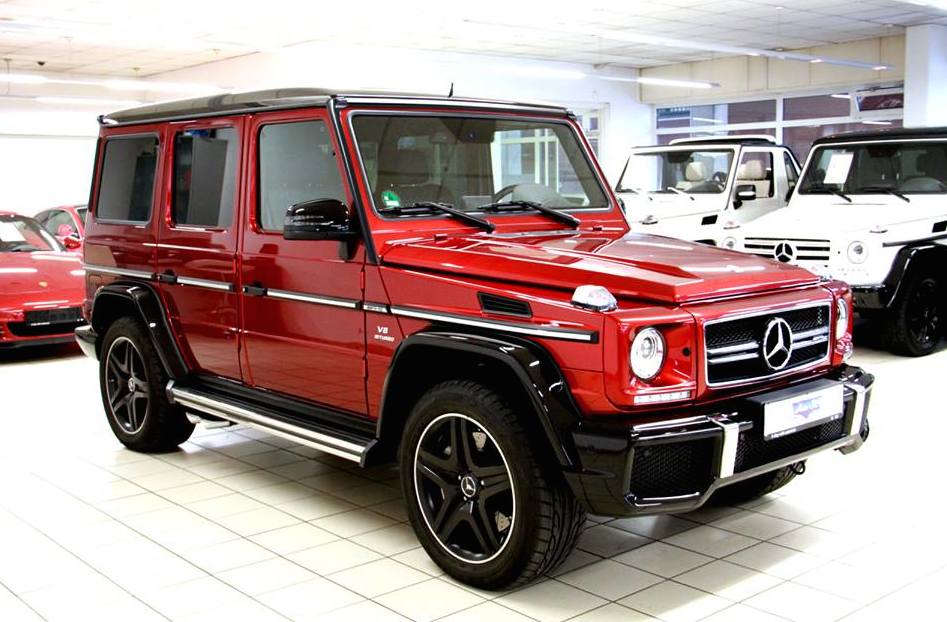 A limited edition variant of the Mercedes-Benz G63 and G65 was announced by Mercedes-AMG last year for consumers who want something more exciting than the regular models of the G-Class. These limited edition versions were called the Crazy Color models. It appears that one of these models, a Tomato Red Mercedes-Benz G63 AMG, was seen recently being offered in the market, as shown on a report for motorward.com.
Aside from their eye-catching color theme, the Crazy Color models are considered a rare commodity in the luxury vehicle market. The luxury vehicle manufacturer limited the production of these models and a rather small number are already in the market. Due to this, it is not easy to find them and they typically cost more compared to standard models of the G-Class. The price tag of these Crazy Color models can start at around 15,000 euros and may even go up to around 20,000 euros.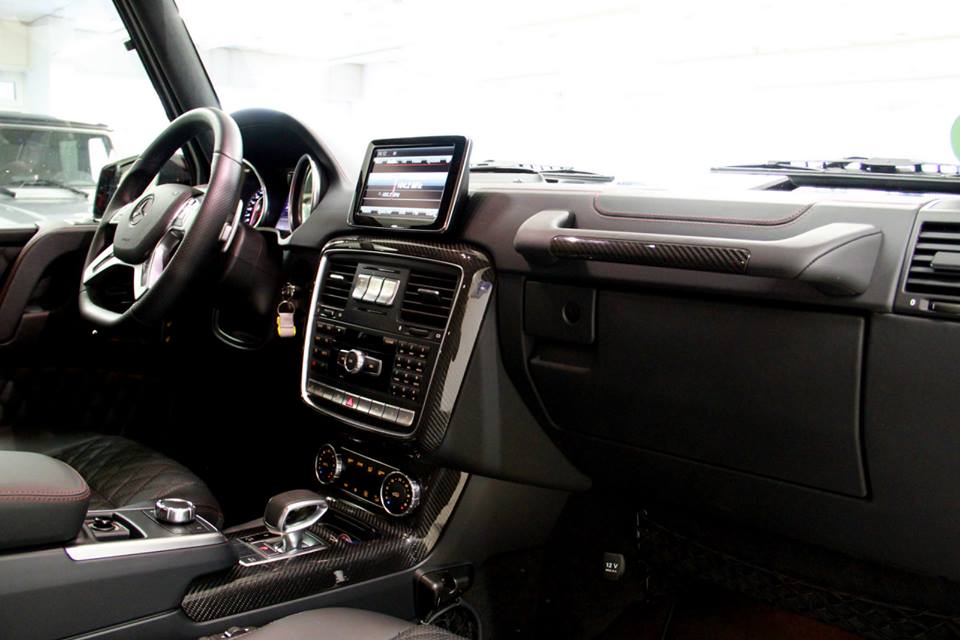 The Tomato Red Mercedes-Benz G63 AMG was seen at the Auto SL GmbH, which is located in Germany. The Tomato Red color shade of the G63 AMG is considered as one of the more extraordinary color options in the Crazy Color range. It was further enhanced with the signature features of the Crazy Color range, including the gloss black fender flares, bumpers, side mirrors, roof and running boards.
The G63 features a 5.5-liter twin-turbo V8 engine offering 575 HP of power. The interior of this Tomato Red Mercedes-Benz G63 AMG comes with leather and Alcantara highlighted with red stitching as well as carbon fiber trims.