Peter Parcon
February 27, 2016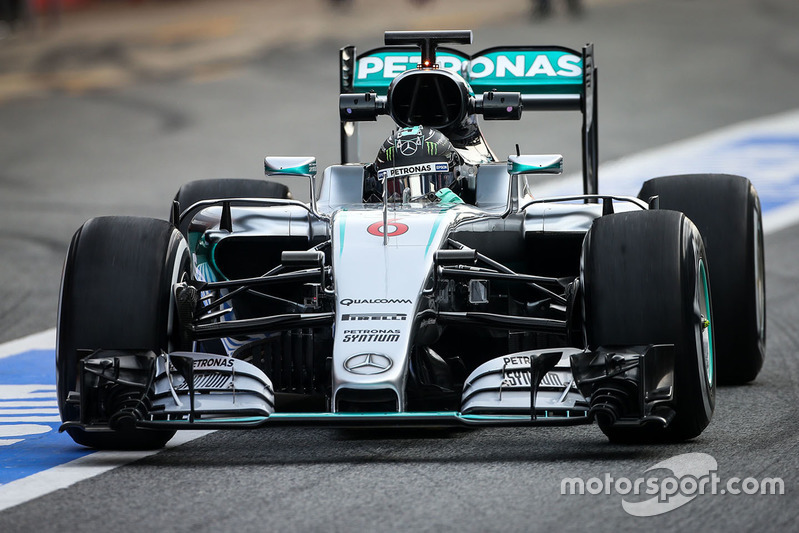 On Day 2 of Formula 1 testing, which is being held in Barcelona, saw the introduction of an innovative component by Mercedes-Benz on the new Mercedes-AMG F1 W07, as shown on a report from worldcarfans.com. The innovative component is a new serrated bargeboard concept.
The full-length serrated bargeboards are positioned on the strakes, extending in front of the bargeboards and are connected to the floor. The new bargeboards have a more aggressive appearance compared to the ones used by teams in the past. The manipulation of airflow in the area facilitates an enhancement of the performance of the vehicle. The strakes aim to ensure airflow is straightened and enhance the movement of air under the floor while sealing the edge of the diffuser and enhancing overall performance.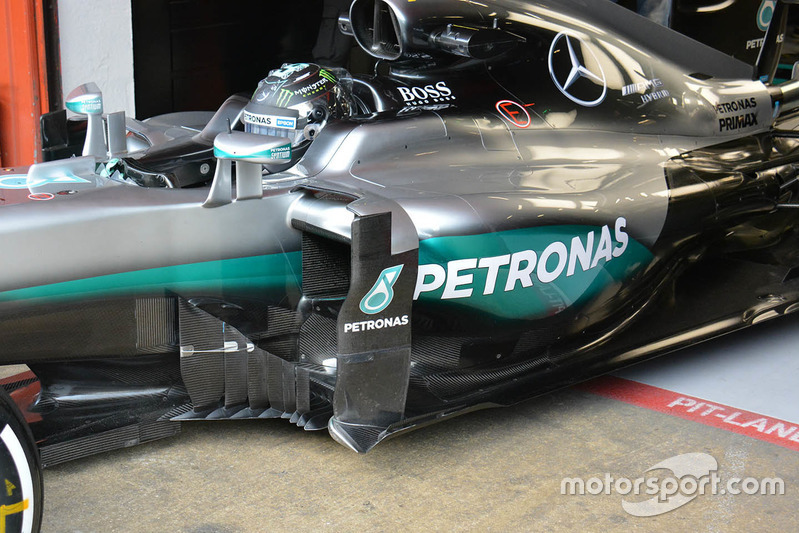 The team revealed that performance updates will be regularly provided as it aims to ensure the F1 W07 will maintain its position in the F1 field. The report on the new bargeboards comes as speculations emerged on the possible coming of an innovative nose for the Mercedes-AMG F1 W07. Toto Wolff, head of Mercedes motorsport, said prior to the arrival of the new components that they were not sure when the components will be installed in the car.
But, when the new component was installed, Wolff said he was surprised and they will have to continue to analyze the information following its installation. After the innovative serrated bargeboard was delivered by the company on Tuesday, Nico Rosberg came out of the pits with the component already installed in the car.