Peter Parcon
February 15, 2016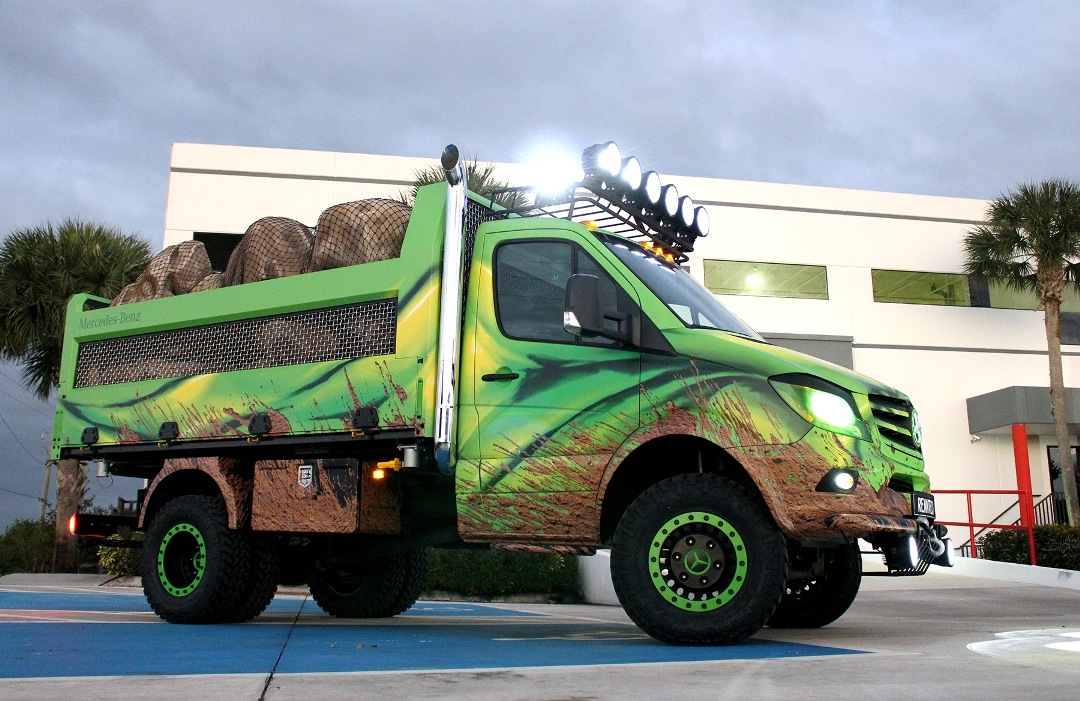 The Mercedes-Benz Sprinter is considered as the least exciting model ever produced by the German luxury vehicle manufacturer. But, RENNtech was able to modify one of these luxury vans to make it like something the Hulk would drive, not that the Hulk would need a vehicle, as shown on a report from autoevolution.com.
The concept, which is called the Sprinter Extreme, is not actually based on the luxury van. Instead it was created using the chassis of a Mercedes-Benz Sprinter Cab, which already allows it to haul loads of around 6,400 lbs and tow around 7,500 lbs of load. The open chassis design allows it to have suitable space for anything behind the cab.
While people in the construction industry may be somewhat fascinated by this vehicle, everyone else not think it deserves a second look. The utilitarian nature of the Mercedes-Benz Sprinter is backed up by its four-cylinder turbo-diesel engine. However, RENNtech worked its magic on the vehicle to create the Sprinter Extreme concept. Even though the tuning specialist specializes on other Mercedes-Benz models, this project may open some doors for the company when it comes to using other vehicles for future projects.
The modifications made by RENNtech were suitable enough to change nearly all parts of the Sprinter. The tuning specialist used radioactive waste green-colored foil wrap for the vehicle instead of paint due to the possibility that it will go through extreme conditions.
The Sprinter Extreme also features a suspension lift package that raises its ride height to provide sufficient space for its G-Class-inspired beadlock wheels and large-sized A/T tires. A roof rack is found above the windshield featuring six LED lights facing front and two along the sides. Two large spotlights are also found on the bumper along the winch.
RENNtech also gave the vehicle a unique appearance from a special print it designed on the foil. While the body appears to have just gotten out of a muddy swamp, the tires remain spotless. It was also given a Scattolini ScattoMaax "Tipper Bed" that allows it to dump more than 5,200 pounds of payload in three sides. There were no details on the engine and performance of the Sprinter Extreme since the only information available is the appearance of the vehicle.