Peter Parcon
February 15, 2016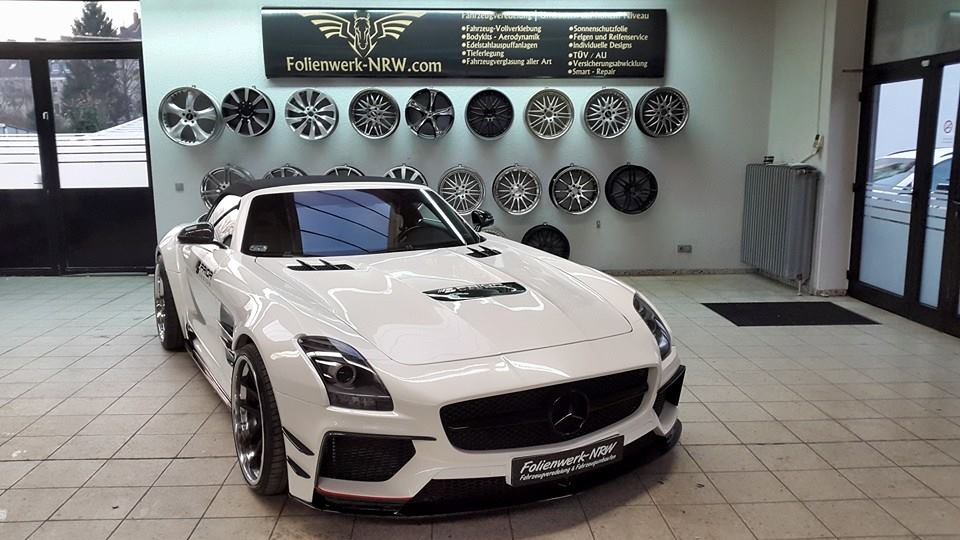 The Mercedes-Benz SLS PD900GT wide body styling kit of Prior Design is well known since it gave this classic luxury super car an impressive-looking appearance. However, a custom version of the styling kit was recently installed on a Mercedes-Benz SLS Roadster, as shown on a report from motorward.com.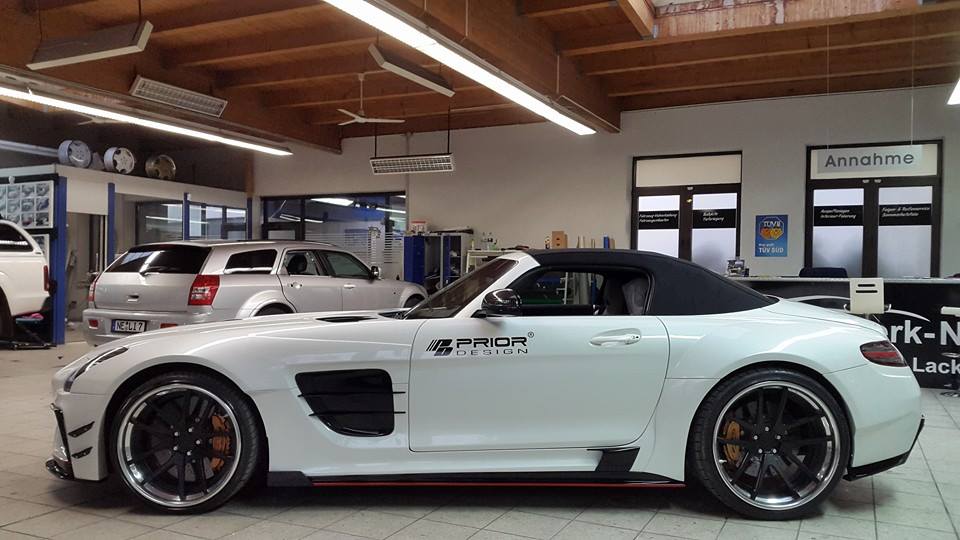 While the unique appearance of the Prior Design Mercedes SLS Roadster is mainly due to the styling body kit, it is not the only thing to make it stand out. The white color theme, black-colored soft top, carbon aero components, black wheels and red accents provide this tuned luxury vehicle a sporty yet menacing appearance. The styling body kit essentially gave the SLS Roadster a powerful and flashy appearance.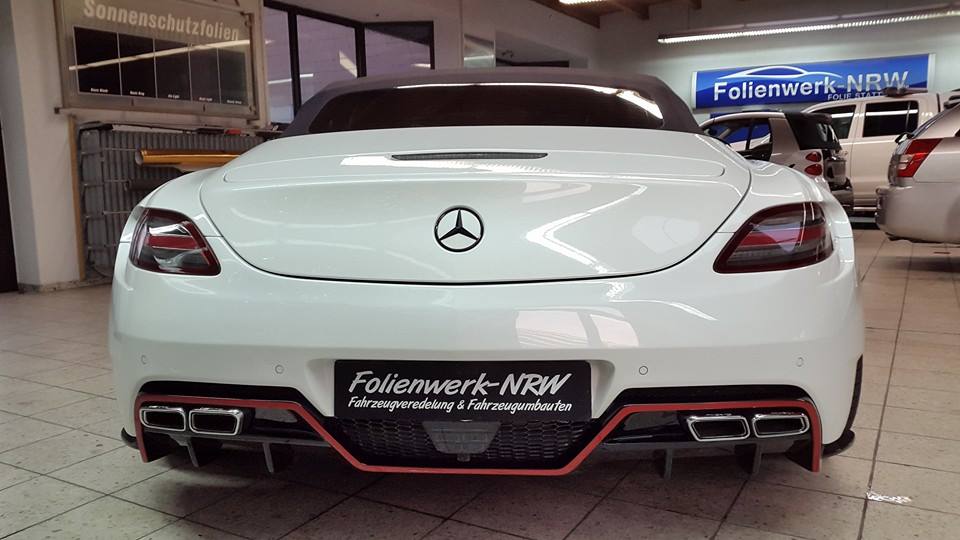 Since it uses the PD900GT kit of Prior Design, the styling package on the SLS Roadster features custom bumpers in front and the back, carbon fiber front splitter with canards and winglets, wide fenders in front and the back, Back Series vented hood, custom side skirts and side grilles featuring aero blades. The styling kit for the Mercedes-Benz SLS Roadster of Prior Design also features a rear bumper diffuser featuring integrated tailpipes and red detailing.