Peter Parcon
February 15, 2016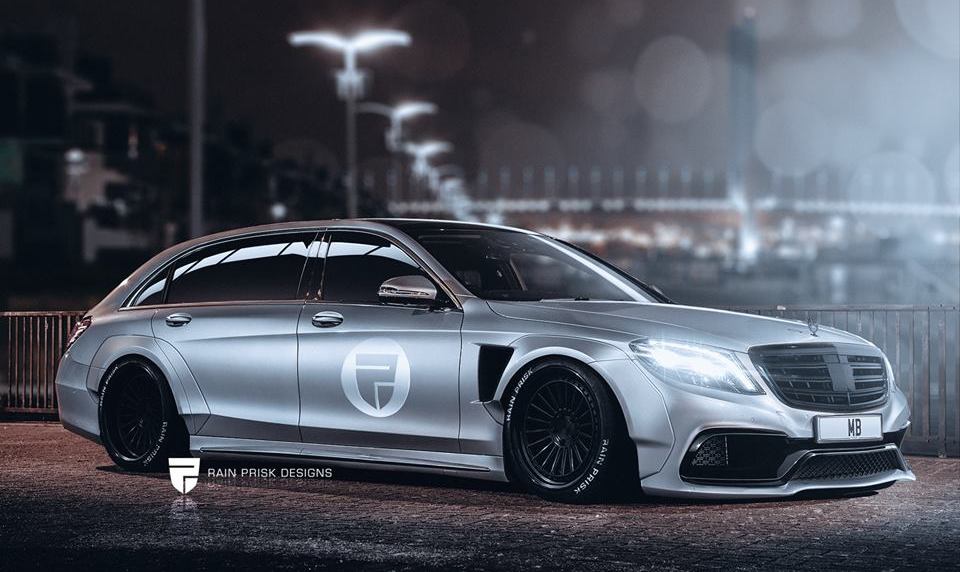 The imagination and creativity of Rain Prisk is magnificently brilliant that he may be considered as the automobile industry's Quentin Tarantino. The latest project of the designer that caught the attention of industry watchers is a Mercedes-Benz S-Class Estate with a wider than usual body kit, as shown on a report from motorward.com.
The design itself can be considered too outrageous for decent car owners to use on their vehicles. However, it should be noted that this is a simple rendering based on the imagination of the designer, which means its main aim is to look at how far his creativity can take hm. The rendering actually makes the Estate look more of a luxury station wagon with a low ground clearance and wide body kit.
The Mercedes-Benz S-Class Estate of Prisk uses an S63 with a set of grilles and bumpers from AMG. However, the low aero components, air suspension system, large-sized wheels and its extra wide fenders make the vehicle closer to the realm of imagination than reality. The large box at the back essentially converts the S-Class into a wagon.