Ryan Joseph Ramos
January 19, 2016
There's still quite a bit of time before the 2016 Formula One season gets underway, but Christian Horner is already stirring the pot a bit. According to the Red Bull team principal, Lewis Hamilton was 'desperate' to race with Red Bull after he parted ways with McLaren in 2012 and before the then-surprise announcement that he would be signing with the Mercedes F1 team.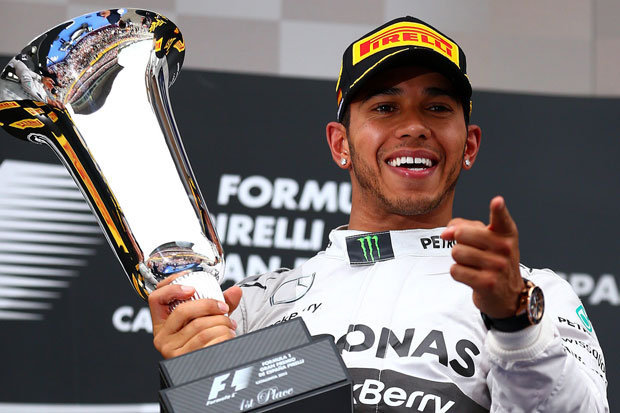 Horner said that Hamilton had approached Red Bull twice about a prospective race seat for 2013. However, Horner felt that there was no way to accommodate Hamilton while the team still had Sebastian Vettel, a rising star in the F1 ranks.
By 2012, Vettel had run off with three consecutive Formula One championships and would go on to win a fourth-straight title in 2013. Mark Webber had been a superb complement to the German driver, and there was no need for Red Bull to mess up its winning formula.
In contrast, Hamilton was in a sort of rut in McLaren. After winning the championship his second year with the team, Hamilton alternated between finishing in 5th and 4th place in the next 4 seasons.
Horner then said he advised Hamilton to sign with Mercedes in hopes of weakening Red Bull's rival McLaren, even if Horner himself could not sign the British driver. Horner also said that he encouraged Niki Lauda to work on signing Hamilton to bolster a team that was lacking in wins since it had acquired Brawn GP.
Of course, that was all before the new engine design came into play, and with it, Mercedes–and Hamilton's–dominance in F1 for the past two seasons. Indeed, it was a good tactic for Horner at the time, but he has said that he failed to foresee that "Mercedes would become the absolute powerhouse they are today."
All's well that ends well, we guess… at least in this case, for Mercedes. Hamilton banked on Mercedes' superior engines and fended off teammate Nico Rosberg to clinch the last two titles, and there's no way the Brit is going to slow down in 2016.