Giancarlo Perlas
November 12, 2015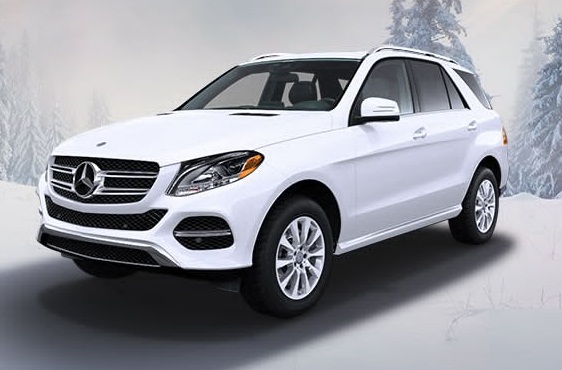 What was once the M-Class series is now under a different name, but this twin-turbo standard 329 horsepower mid-size Sports Utility Vehicle (SUV) remains true to its roots where it matters most. This is still a smooth operator, with acceleration you can get excited about plus an ample room for the whole family on a vacation. But, if you are a van lover through and through, looking into van finance may be your best option to upgrade your vehicle and get a new van, at an affordable price you can shout about.
What is New?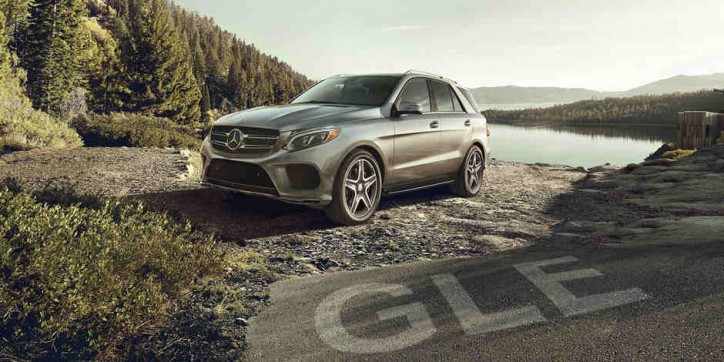 First, the new niceties: besides the updated subtleties and an attitude that leans towards edgy, the most obvious and significant changes are options for a plug-in hybrid and a four-door coupe form factor not previously in the ML line of Mercedes hybrids. The plug-in hybrid option will be a huge draw for some, especially the ecologically-minded consumer who still wants that classy German engineering Mercedes is known for while also purchasing a green automobile.
According to the official specifications, the 85-kilowatt GLE550e plug-in hybrid electric motor can hit approximately 18 miles driving on the electric motor alone, and can reach speeds of up to 81 miles per hour. Naturally, switching between the electric and gas engine mode and judicious use of the gas pedal can stretch that distance out a bit further, if you are really in a pinch. Based on test drivers, acceleration is zippy in the electric mode, and the car handles as smoothly as you would expect as well, with coasting distances that last for days.
The coupe design is for those who want a car that is obviously lower to the ground with a bit less cube footage. This baby conspicuously resembles a BMW—without a doubt by design—and can hit 60 miles an hour in just 4.2 seconds. If you are looking for ridiculous speeds on the Autobahn though, you might be disappointed with a top speed of 155 miles per hour. Perhaps consider looking elsewhere to break the sound barrier.
Transmission Options Galore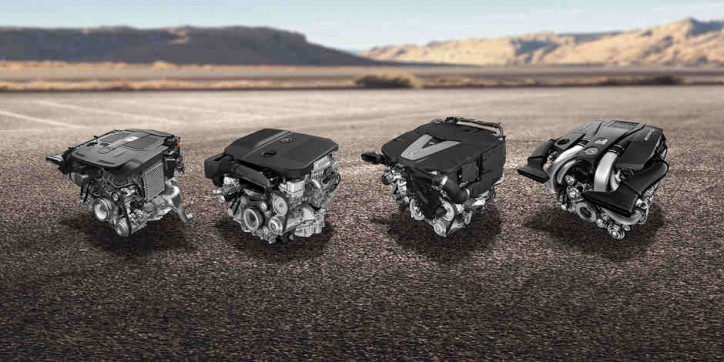 Starting with the aforementioned GLE550e of the six engine options, this 3.0 liter, twin-turbo V6 is married in the transmission to an 85-kilowatt electric motor for a total of 436 horsepower in addition to 479 pound-feet of torque. This is the same basic engine as the GLE400 found in the standard package, with 329 horsepower and 354 pound-feet of torque. The two lesser options are the GLE350 and GLE300d, a 3.5-liter V6, 302 horsepower with 273 pound-feet of torque engine and a 2.1-liter four-cylinder turbodiesel with 201 horsepower and 369 pound-feet of torque engine, respectively.
Rounding out the upper end is the GLE63 5.5-liter, twin-turbo AMG V8 with 550 horsepower and 516-pound-feet of torque, and the GLE63 S, which is the same, but turbocharged to be rated at 577 horsepower and 561 pound-feet of torque for your really heavy-duty needs.
For a base price of $51,000, you get yourself a 7-speed automatic with an all-wheel drivetrain that, at its best in hybrid form, can get as much bang for your petroleum buck as 43 miles per gallon (the flipside to that is 18 miles per gallon for the thirstier variants).
All in all, this updated and well-priced SUV is a fun drive and makes for a great family car.
Photos by: Mercedes-Benz